Philliphines
(First in Japan) Cafe "KAPETAYO TOKYO" which will be a bridge between the Philippines and Japan opens this summer | M. Co., Ltd. S. Laboratory press release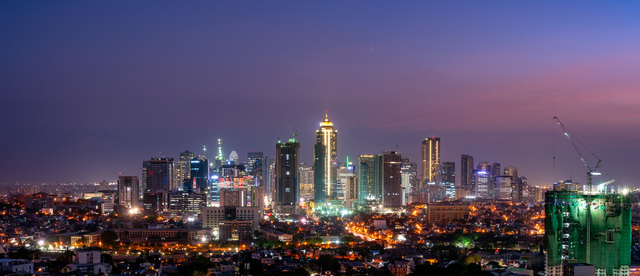 KAPETAYO TOKYO KAPETAYO TOKYO KAPETAYO TOKYO KAPETAYO TOKYO functions not only as a cafe, but also as a base to spread the still unknown charm of the Philippines, aiming to become a "bridge between the Philippines and Japan" by allowing people to interact and connect with each other. We will also function as a community.
~Charm of the Philippines and KAPE TAYO TOKYO~
Manila, the capital of the Philippines, has BGC (Fort Bonifacio Global City), a symbol of rapid economic growth, and Rockville, a city with luxury apartments and shopping centers, has a mature area.
The interior of KAPE TAYO TOKYO is modeled after the cafes lined up in such an area, and you can feel the cutting-edge atmosphere of the Philippines even in Japan.
Even in such an atmosphere, I believe that being able to feel the enthusiasm and friendliness of the Filipino people is the biggest charm of KAPE TAYO TOKYO.
~Part of the cafe's profits will be returned to the Philippines~
Set up donation boxes in streets, convenience stores, supermarkets, etc. to appeal for donations.
However, I don't think there is much opportunity to see the "when, where, and how" of donations being used.
So in this project we will consider when, where, what and how to give back some of the cafe's profits to the Philippines with the participation of Youtube listeners and see the traffic back. Our goal is to be a bridge between the Philippines and Japan.
For example, if there are many comments like "I want you to give something to street children in the Philippines! I'm in trouble because I don't understand." In this case, we will provide a video of how we do it for those living in Japan Filipinos have problems and run Japanese lessons.
~You can taste the freshly baked authentic Filipino national "bread" "Pandesal"~
In KAPE TAYO TOKYO, in addition to the interior decoration, you can also experience the local food culture of the Philippines. Managed by a Filipino chef, it is a must-try representative menu.
"Pandesal" is the most popular national bread in the Philippines. As a breakfast or snack, although it looks simple, it is known for its soft and slightly sweet taste, which makes people love it.
("KAPETAYO TOKYO Kapetayo Tokyo" store overview)
Store name: KAPETAYO TOKYO
Tel: 03-6277-8319
Address: 〒106-0032 5-16-5 Roppongi, Minato-ku, Tokyo Imperial Roppongi Building No. 1 1F
Transportation: 6 minutes walk from Roppongi Station on the Tokyo Metro Hibiya Line/Oedo Line
Business Hours: 10:00-19:00 *Business hours are subject to change.
Regular holiday: to be determined
Number of seats: 19 seats
URL: https://www.instagram.com/kapetayotokyo/?hl=ja
~A cafe leading to solutions to social issues in Japan and the Philippines~
The current population of Japan is 124.84 million. (as of July 2022)
Japan is suffering from a declining birth rate and aging population, but I think the people of Southeast Asia and the Philippines are the ones who can solve this social problem.
The Philippine population, currently at 111.74 million, is expected to surpass that of Japan by 2030. It is said that due to population growth, the consumption of resources will increase, and various productions will not be able to keep up. The result is a shortage of food, water, resources, housing, employment, etc., leading to poverty and widening economic disparity, which has become a social problem in the Philippines.
Therefore, if Japan has a depopulated city for Filipinos to live in, it will be a clue to solve Japan's employment and population problems.
Our goal is to create a town where many Filipinos feel that Japan is a country they want to live in due to the increase in inbound tourists after COVID-19.
KAPE TAYO TOKYO is the first step in the development of this city.
~The Most Famous Japanese in the Philippines~

 
Fumiya is a creator who mainly works on SNS platforms. He became popular after posting videos of himself on YouTube while studying abroad in the Philippines. I am 27 years old and have become a person. In addition, M. Co., Ltd., which operates KAPE TAYO TOKYO, S. He is also a representative of LAB.
KAPE TAYO TOKYO is not only the street view and food, but also the desire to let more Japanese experience the greatest charm of the Philippines. Wengu has also experienced it himself, "interacting with the Filipino people". Whether you have visited the Philippines or not, we hope you enjoy the space to experience "Philippines Today".
* Fumiya's biography → https://note.com/mari__she/n/neeb314c27f2a
■M. S. About the laboratory
With the vision of "becoming a bridge between the Philippines and Japan", we will capture the needs of Japanese and overseas Filipinos and return and provide them as a business and service.
In addition, we aim to enrich people's minds with the power of entertainment by spreading information on SNS platforms with content representing Fumiya herself.
<業務描述>
・Internet celebrity marketing business
・Cafe business
・EC business
・Video production business