HongKong
Fall's favorite frozen dessert, Canelé, is now available. The latest product of "& OIMO TOKYO", the honey sweet potato dessert specialty store ranked No. 1 in the Western confectionery category on Amazon, is "Mitsu Sweet Potato Roasted Sweet Potato Canelé". |Imosho Corporation Press Release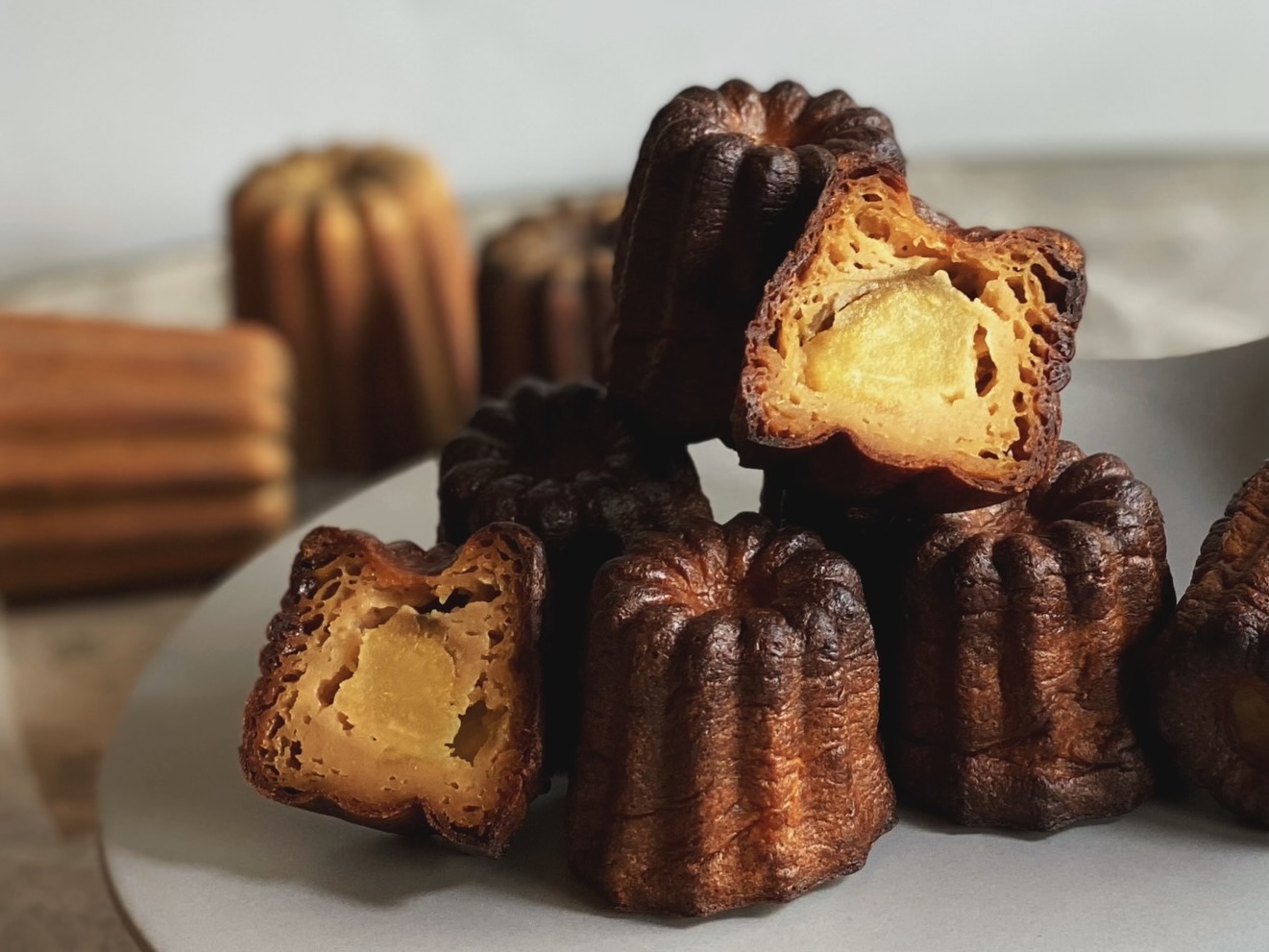 Canelé is a traditional French dessert that has become popular all over the world in recent years. As an unprecedented new marriage, & OIMO TOKYO completed "Mitsui Roasted Sweet Potato Canelé", which luxuriously uses the finest ripe honey sweet potato.
"Baked honey sweet potato canelé" uses carefully selected domestic silk cakes. Carefully ripened sweet potatoes are turned into baked sweet potatoes and wrapped in a luxurious large box. Sweet potatoes do not use any sweeteners, only retaining the original sweetness of potatoes.
The dough is gluten-free and uses Kojo Flour's "Premium Rice Flour," which was developed for Western-style confectionery and has a good reputation overseas. Plus, no shortening and white sugar are used, so it's healthy and can be enjoyed by everyone, regardless of age.
The surface part is covered with the aroma extracted from the sweet potato skin, and the taste is crunchy and light. The balance with rich sweet potatoes is excellent. This is the birth of a new canelé.
It is room temperature, refrigerated and frozen desserts, and you can enjoy different tastes and textures depending on the thawing method and thawing time. The packaging expresses the traditional Japanese check pattern in luxurious champagne gold, creating an elegant atmosphere. Perfect as a treat for yourself or as a gift for someone special.
It all took more than two years to complete. In pursuit of the best combination of canelé and sweet potato, we tried and tested repeatedly. During the process, there are multiple checks for doneness. We carefully make each serving and spare no effort for the deliciousness.
"Roasted Sweet Potato Canelle" was born out of such a commitment. This autumn, &OIMO TOKYO was selected as a welcome dessert for guests staying in suites of the luxury hotel "The Peninsula Tokyo" where the head office is located.
From September 1, 2023 (Friday), limited sales of "Three Leaf Roasted Sweet Potato Canelé" will be available. Please purchase at &OIMO TOKYO physical stores (including online stores).
Product Name: Sweet Potato Roasted Sweet Potato Canelé (4 slices)
Price: 2,460 yen (tax included)
Ingredients: sweet potato (domestic), milk, rice flour, brown sugar, egg, sweet potato skin, fermented butter, candy sauce, (contains some dairy ingredients and eggs)
(shop)
Sales start: September 1, 2023 (Friday)~
*Limited quantity sale
●& OIMO TOKYO Tokyo Peninsula Main Store
Business hours: Weekdays, Saturdays, holidays 11:00-19:00, Sundays 11:00-18:00
Regular holiday: Monday
Location: B1, The Peninsula Tokyo, 1-8-1 Yurakucho, Chiyoda-ku, Tokyo
Instagram: https://www.instagram.com/and_oimo_tokyo/
●&OIMO TOKYO CAFE Nakameguro
Business hours: 11:00-18:00 on weekdays, 11:00-21:30 on Saturdays, 11:00-19:00 on Sundays and holidays
No fixed holiday
Location: 1st Floor, Nakameguro, CONTRAL, 1-14-4 Aobadai, Meguro-ku, Tokyo
Instagram: https://www.instagram.com/and_oimo_tokyo_cafe/
【Online store】
Sales start: September 3, 2023 (Sunday) 10:00- (sales start at 10:00 every Sunday after September 3)
URL: https://www.and-oimo-tokyo.com/
Across the street from the Imperial Palace Gyoen and Hibiya Park, within walking distance to Ginza and Marunouchi, it has an overwhelming presence as a single building. In 2017, in the "World's Best Awards 2017" sponsored by the American travel magazine "Travel + Leisure", it won the first place in the category of "Tokyo Hotel", and has always received the highest evaluation of 5 stars.
Location: 1-8-1 Yurakucho, Chiyoda-ku, Tokyo
URL: https://www.peninsula.com/ja/tokyo
I want to let people all over the world know the deliciousness of Japanese sweet potatoes and desserts. With this in mind, we created a "Sweet Potato Sweets Specialty Store" aimed at selling souvenir sweets representing the world's number one gourmet city Tokyo and Japan. Sweet potatoes carefully selected from all over Japan are used. After many trials and errors, the Honey Potato Basque Cheesecake, which is the number one in Amazon's pastry candy category, was born, as was the sweet potato canelé, which was selected as a welcome dessert for luxury hotels. Please experience new possibilities of sweet potatoes.
& OIMO TOKYO Official Online Shop: https://www.and-oimo-tokyo.com
& OIMO TOKYO CAFE Nakameguro Official Site: https://cafe-nakameguro.and-oimo-tokyo.com/
Brand Name: Produced by &OIMO TOKYO imosho
Manager: Imosho Co., Ltd. / Representative Director Akiji Osaki
Headquarters: 1st Floor, Nakameguro, CONTRAL, 1-14-4 Aobadai, Meguro-ku, Tokyo