Sri Lanka
Cordelia Cruises appoints Advantis as its GSA and port agent in Sri Lanka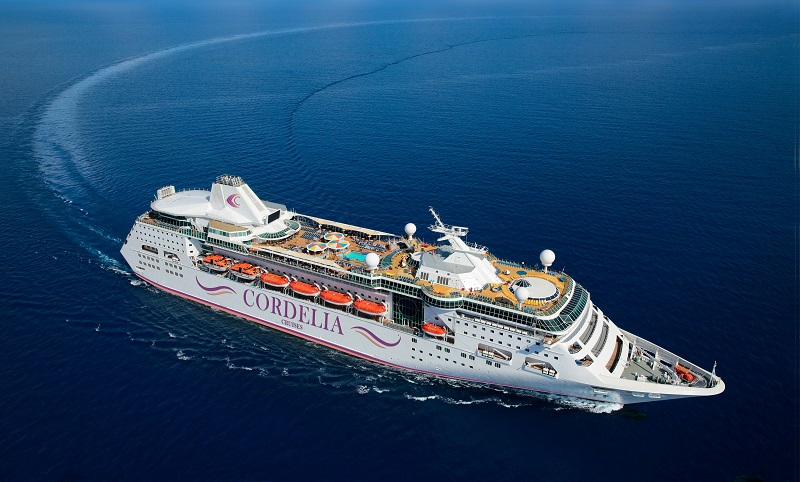 Advantis, the transport and logistics arm of the Hayleys Group, has announced a groundbreaking partnership with India's top cruise line, Cordelia Cruises, to bring a new wave of inbound luxury tourists to Sri Lanka.
The newly established partnership will see Advantis Travel and Aviation act as general sales agent and Clarion Shipping, a subsidiary of Advantis Group, act as port agent for Cordelia Cruises in Sri Lanka.
Cordelia Cruises aims to revolutionize the region's tourism market by offering extraordinary cruise experiences, exuding style and luxury through its crown jewel, the Empress, an iconic ship with 5 different classes of 796 cabins filled with state-of-the-art amenities. state of the art installations, the ship can accommodate 1,800 passengers. The luxury cruise ship will begin its maiden voyage to the island in June 2023.
The partnership marks a milestone in Sri Lanka's efforts to revive inbound tourism and capitalize on the island's vast untapped potential as an international hotspot for cruise tourism. Embarking on a cruise to Sri Lanka opens up a world of thrilling shore excursions for travelers, with Jaffna, Hambantota and Trincomalee as bases. These unique locations give you the opportunity to embark on an unforgettable adventure, showcasing Sri Lanka's rich heritage, breathtaking natural beauty and vibrant cultural diversity. Tourism in Sri Lanka is expected to see a significant boost, attracting around 80,000 tourists in the first four months alone.
This surge will unlock significant business opportunities in the tourism value chain, drive economic growth and position Sri Lanka as a destination of choice for discerning travellers, in time to boost tourism in the country.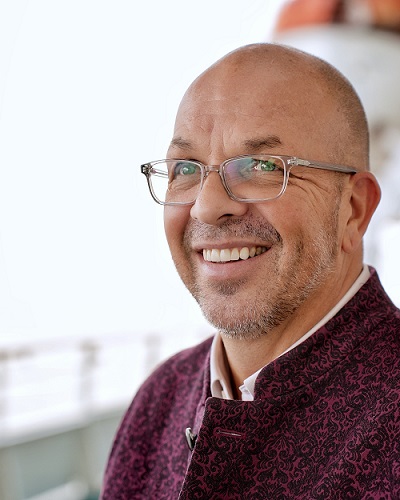 Jurgen Bailom, President and CEO of Cordelia Cruises, said: "Sri Lanka is truly one of the most unique and diverse holiday destinations in the Asian region. We are proud to be the first cruise line to include this paradise island as part of our growing portfolio of extraordinary cruise vacations .Combined with the invaluable support of our local partners Advantis and Hayleys Group, we see tremendous growth potential in synergistically integrating destinations in Sri Lanka and India into a single, memorable luxury travel and hospitality experience."
Hayleys Group Chairman and CEO Mohan Pandithage noted that the partnership with Cordelia Cruises will inject much-needed energy into the country's tourism industry. He said, "One of Sri Lanka's most pressing national priorities is to ensure a rapid increase in tourist arrivals. We believe this partnership has the potential to significantly increase arrivals and attract entirely new groups of travelers to our shores in the medium to long term."
Commenting on the partnership, Ruwan Waidyaratne, Managing Director of Advantis said: "We are delighted to be partnering with Cordelia Cruises as their Master Sales Agent and Port Agent in Sri Lanka. This partnership is expected to provide much-needed support to Sri Lanka's resurgent tourism industry , we believe this partnership will help our nation promote its attractions year-round. As a pioneer in transportation and logistics, with particular expertise in maritime services, we are committed to supporting all opportunities to foster growth in travel and tourism."
Passengers aboard Cordelia Cruises depart from Chennai and travel across the island on an exotic 5-night itinerary.
What to expect on the once-in-a-lifetime Sri Lanka Experience with Cordelia Cruises?
Discover Sri Lanka's rustic charm, thrilling safari, water sports and rich culture and experience the wonderful world of this exotic island nation.
The destination is as beautiful as the journey – from Hambantota, Jaffna and Trincomalee.
Not just sightseeing. Breathtaking beaches, water sports, national parks, treks to Diyaluma waterfalls, Akuressa tea factory and more.
An unprecedented trip to Sri Lanka…
These itineraries are enhanced by an unrivaled array of onboard experiences such as exquisite fine dining restaurants, vibrant bars and lounges, fully equipped fitness centers, spa and salon facilities, casinos, swimming pools, nightclubs, participating retail events, and more . In addition, live entertainment on the Empress, including moving musical performances, enchanting magic shows, Bollywood Broadway musicals, burlesque shows and DJ parties, ensures that every moment is filled with excitement and fun.
Advantis is Sri Lanka's most diversified transport and logistics provider with over six decades of experience and presence in Bangladesh, India, Indonesia, Maldives, Myanmar, Singapore and Thailand. Backed by blue-chip multinational conglomerate Hayleys PLC, Advantis is at the forefront of the logistics and construction industry, delivering end-to-end solutions spanning integrated logistics, projects and engineering, marine and energy, international freight management, and travel and aviation.