Japan
Concur Announces the Post-COVID-19 "New Normal Travel Concept" to Support the Refinement of Business Travel in Japan-Cloud Observation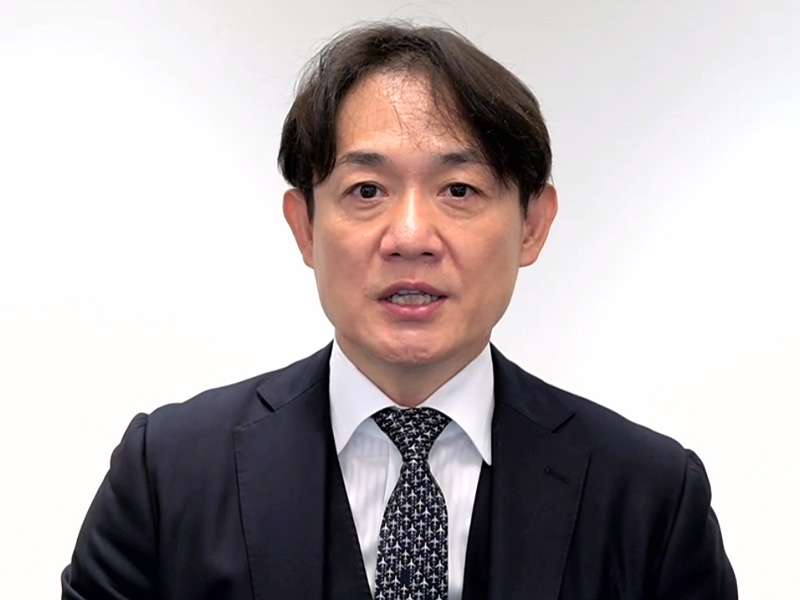 On the 13th, Concur Co., Ltd. launched a brand new "New Normal Travel Concept" and proposed business travel management solutions to realize this concept.
Business travel in Japan and overseas is gradually resuming due to the relaxation of movement restrictions, but about 80% of employees believe overseas business travel is risky, and there is a growing need to replace business travel with online meetings. Awareness of business travel is said to have changed.
On the other hand, fraud related to business trips such as empty bills occurs from time to time. "New standards are increasingly needed to judge whether business trips are really necessary, and the risk assessment of business trips needs to be refined. Destination." (President Mimura Masamune) .
Concur President and CEO Masamune Mimura
Concur enables the "new normal travel concept" by leveraging the company's solutions, such as business travel management solutions Concur Travel, Concur Expense and Concur Request. In addition to traditional business travel management themes such as "business efficiency", "governance" and "cost optimization", new business travel management themes that have emerged after the COVID-19 pandemic, "facilitating teleworking" and "positioning and environmental considerations, new ways of traveling in the post-corona world.
He also said that the improvement of this product can not only provide solutions for overseas business trips, but also for all domestic business trips.
Regarding the background of the "New Normal Travel Concept", Concur's President Masamune Mimura made the following remarks.
"When we announced Concur Travel in March 2017, we pointed out that Japan was about 20 years behind Europe and the US in terms of efficiency, cost optimization and fraud prevention in business travel. However, the nature of business travel has changed significantly since Since COVID-19, with the popularity of online meetings, the traditional concept that everything needs to be done face-to-face has been upended, and travel time, costs and risks have been significantly reduced. In addition, due to the impact of the coronavirus and the situation in Ukraine, organizational measures are required to protect employees health and safety. In addition, due to the increased awareness of ESG management, environmental considerations during business trips have become more and more important. It has become an issue. In the new environment, we will promote business travel in Japan through DX, realizing new Normal travel concept."

What has changed in 2 years
These changes in the business travel environment can also be seen in the results of the "Coronavirus Disaster-Changed Business Travel Attitude Survey" conducted by the company.
The survey was conducted using the Internet between December 26, 2022 and January 8, 2023, among full-time employees of Japanese companies who frequently travel overseas. We received valid responses from 600 people.
According to this, 78% of the respondents indicated that business trips should be replaced by online meetings as much as possible, 83% of internal projects such as internal meetings, and 75% of external correspondence such as business negotiations, technical guidance, delivery, etc. In addition, 75% of the respondents said that activities such as exhibitions, inspections, and academic conferences should be changed to online.
In addition, 80% of respondents believe overseas business trips are increasingly risky, including 85% of managers and 74% of business travelers.
However, 72 percent of managers responded that they should be aware of environmental concerns by choosing less environmentally-friendly modes of transportation when traveling for business, such as using trains and Shinkansen bullet trains instead of taxis and planes. , 42% of business travelers, indicating that there are cognitive differences.

The Impact of Telecommuting Popularity on Business Travel

Overseas business trip risk

Environmental protection measures
The study also highlights the challenges of managing business travel.
51% of the respondents said that they have encountered deliberate fraud during business travel, and 62% of the respondents said that fraudulent business travel (such as misappropriation of travel expenses) may have occurred within the company. 75% of respondents indicated that there is room for reduction. In addition, 76% of managers and 63% of business travelers answered that travel arrangements and production are troublesome. It can be seen that business travel is not standardized, and there is still a lot of room for improving operational efficiency.

Current status and problems of business travel management
Concur also explained concrete solutions to realize the new normal travel concept.
Concur Travel allows users to search for business travel plans in the same way as other Internet services, and because it recognizes logged-in users, it displays plans that comply with business travel regulations that employees must follow based on their job type. Business travelers can choose a plan with peace of mind. There is an advantage in corporate control over purchasing since employees cannot choose to plan against the rules.

Agree to travel
In addition, Concur Request can be used in conjunction with Concur Travel to automatically enter planned itineraries and request business trips, and you can also display your itinerary on your smartphone. Search for means of transportation from arrival to destination, display a map of registered airports, and display nearby restaurants, bars, convenience stores, and other facilities. In addition, the safety information of the accommodation place can be scored and presented.
"Paper itineraries are no longer necessary, and itineraries are updated at any time. By linking various information, convenience can be improved." (Eiji Maruyama, Solution Consultant, Solution Marketing Department, Concur Digital Ecosystem Headquarters) Mr.
In addition, by automatically linking the itinerary data accumulated in Concur Travel, etc., with risk management partners, there is no need to worry about human errors such as omissions, and various supports can be obtained during business trips.

Agree to the request

Automatic stroke linkage
Plus, with Concur Expense, you can link data to visualize all your travel expenses, not just those paid during the trip, but those arranged by travel agencies. Using the analysis function, you can display it on the dashboard and check the usage status from various angles. In addition, it is also possible to understand who is violating the rules and to what extent, and based on the data, warn employees who use expensive plans every time and identify the reasons for using them, so that travel expenses can be appropriately reduced. It is said to be used to increase usage.
It also provides the ability to reconsider travel needs and review trips.
"In the past, even when business travel was the only option, today there is an option other than online meetings. Business travel is important, but subordinates are expected to decide they don't need to travel, so it's necessary to clarify the travel policy. With Concur Request, you can Add travel rules to the travel approval process. Merging allows automatic messages prompting online meetings based on the purpose of the trip."

An image that systematizes everything from rule design to understanding of actual situations
Concur Request can also be used for employee safety management. Risk information accumulated around the world can be used for automatic risk checking during business trip planning.
"Previously, risk management focused on protecting employees in the event of an accident or incident after leaving the company, but with the new functionality, attention can now be drawn from the planning stage and risks can be prevented before they occur. All details that cannot be covered manually can be reflected Hazard information for the area."

Automated Risk Check
Automatically measure, analyze and display CO2 emissions from business travel on the dashboard. By acknowledging this, employees can take their own actions to reduce CO2 emissions, and a function has also been set up to encourage business travelers to be more environmentally conscious.

Dashboard for analyzing CO2 emissions
Concur was unable to provide solutions for domestic business travel such as arranging, confirming itineraries, etc., and can now digitize it.
To that end, JTB Business Travel Solutions (JTB-CWT) leveraged Concur's solutions for advanced domestic business travel management. By connecting the business travel arrangement portal "B+PLUS" provided by JTB-CWT with Concur's "Concur TripLink", domestic business travel data can be used on the SAP Concur platform. Realize automatic data linkage with TripIt and Concur Business Intelligence, domestic business trip, from business trip application to arrangement, itinerary confirmation, business trip settlement, analysis in one go, to achieve perfect travel management.It is said to have become
B+PLUS is used by approximately 1,800 companies and approximately 2.7 million people. Connecting with various booking systems such as air tickets, railways, accommodation, package tickets, etc., it can realize one-stop booking for most domestic business travel.
Takayuki Ito, director and executive officer of JTB Business Travel Solutions, said: "By connecting B+PLUS and Concur TripLink, it is possible to check the details of the itinerary while paying for business travel. Concur can analyze these data BI, and the results can be confirmed by the manager or Can be used in emergency situations to support crisis management operations. In addition, smartphone applications can be used to manage trips and send notifications. Convenience can also improve the needs of business travelers through the use of application functions, such as

What can be achieved by linking with "JTB CWT TripLink"
In addition, Mr. Maruyama of Concur said, "In domestic business travel management, it is important to prevent fraud. Shinkansen tickets are purchased at the station, and then the refunded cash is embezzled. Free business trips, fraudulent payments, improper use of travel expenses. Point out. JTB Mr. Ito of Business Travel Solutions also said, "Although domestic business trips account for about 90% of the total, 61% of companies have vague regulations on domestic business trips, and there is no clear standard, and the need for domestic business travel management is becoming more and more obvious. .
Travel management solutions can also be used to prevent domestic travel fraud.
Concur also announced plans to double the number of Concur Travel & Expense domestic contracts from 108 companies in 2022 to a cumulative total of 200 companies by 2025. In addition, JTB-CWT has set a goal of expanding the number of TripLink contracts from the current 6 companies to 84 companies by 2026.

Tourism Business Growth Strategy
On the other hand, BTM (Business Travel Management) HUB Japan was also explained at this press conference.
BTM HUB Japan will be launched in 2021 as a community aimed at improving business travel management literacy. Currently, 24 people from 13 companies participated.
"There are several reasons why Japan lags behind Europe and the United States in terms of business travel management," said Mr. Maruyama of Concur. There are also qualifications related to travel management, communities and events for travel managers, and a systematization of approaches related to travel management. There is no such event in Japan. BTM HUB Japan aims to be a thread to solve these problems. Because it is a non-competitive field, companies that can collaborate beyond boundaries. "
Chika Mochidome, vice president of corporate design partnerships at Nomura Holdings, who participated in BTM HUB Japan, said, "BTM not only manages compliance with business travel regulations, but also manages business operations from travel planning to settlement. It includes a wide range of elements, such as efficiency , governance to manage fraud, employee safety management, procurement negotiations to optimize travel costs, etc. These areas will be digitized and use data. BTM HUB Japan aims to become a hub and share necessary knowledge for travel managers. In addition to airlines, In addition to hotels, travel agencies, and business travel-related systems, companies that support the business travel market, such as system vendors that support them, also participated. In addition to discussing business travel issues faced by companies, we would like to make suggestions to the travel industry from the company side in the future .I expect a lot of companies to get involved and complicate business travel management," he said.

Chika Mochidome, Vice President, Corporate Design Partners, Nomura Holdings