Nepal
'Clean up the city you live in': Nepal's Kenjinkai cleans up city center – QAB News Headlines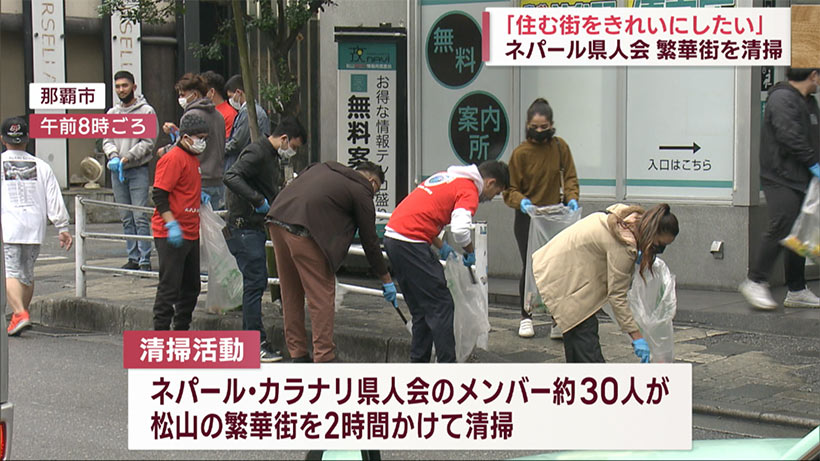 * Due to copyright and portrait rights, it may not be possible to distribute all or part of the content.
On February 5th, members of the Nepal Kenkin Association organized a clean-up event in Naha City to clean up the garbage left in the urban area over the weekend.
On the weekend, about 30 members of Kalanari Kenjinkai in Nepal gathered in the early morning of the 5th to clean up the garbage left in the bustling downtown area. They threw the garbage on the side of the road with gloves and pliers. I carefully picked up a half-drunk plastic bottle and a cigarette butt. Get up one by one.
From November 2022, Kenjinkai, made up of foreign students and technical intern trainees, will start cleaning the city.
Mr. Pun Navaraju, who came to Okinawa seven years ago, said: "There are a lot of plastic bottles and bottles… I am from Nepal and I live in Japan, so I want to clean up where I live."
Neupane Bim, Karanari Kenjinkai, Nepal "People flock to Songshan because it's the best bar area, and a lot of Nepalis come."
Jianrenhui hopes to continue to carry out activities in the future.
Trial operation of new 3-car trains running in the dark in Naha City
U.S. Osprey Flight Restricted Parts Replacement