Indonesia
China Forgets Travel, Limits Growth in Southeast Asia – New Moves in Japan – Bloomberg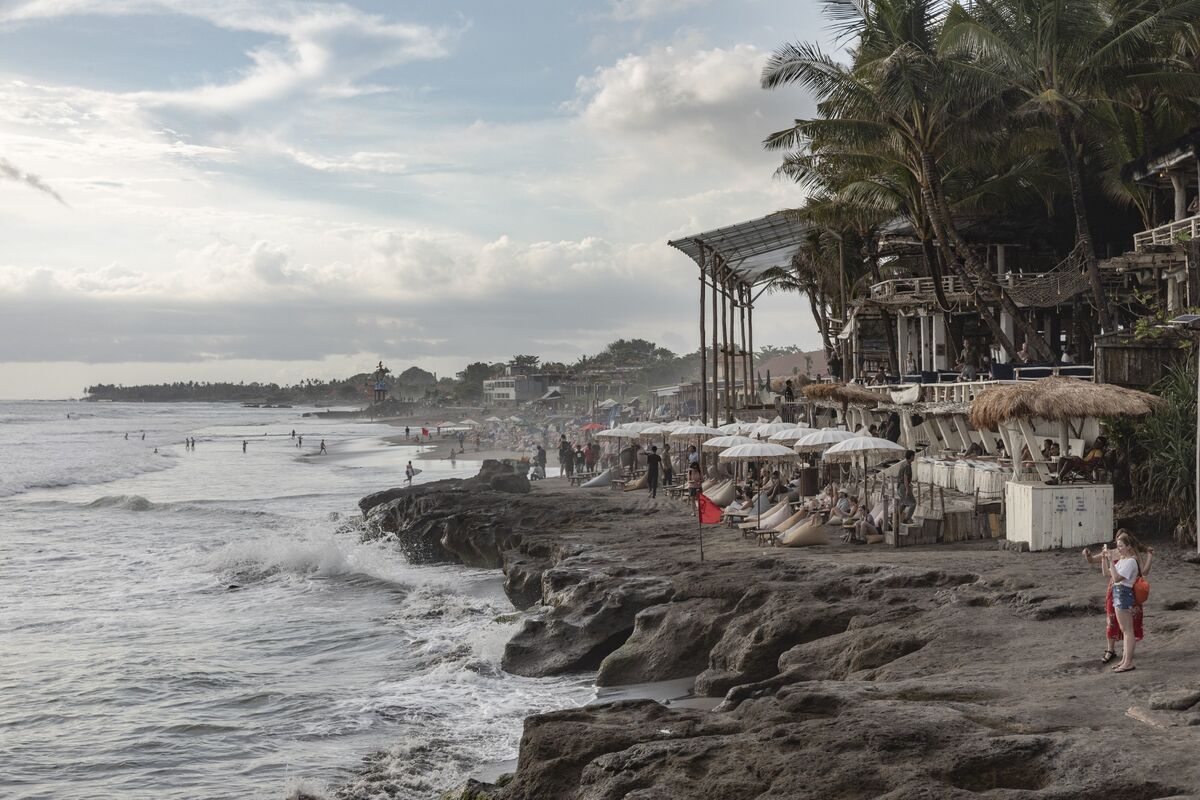 Countries in Southeast Asia that rely on China for tourism revenue and economic engines are far from seeing the influx of Chinese tourists they had hoped for in the wake of the coronavirus pandemic.
China's economic recoveryIt lagged expectations, with citizens hesitant to travel and spend abroad. As a result, the latest official data compiled by Bloomberg shows that the proportion of Chinese tourists visiting five countries in Southeast Asia ranged between 14% and 39% in May compared with 2019.
The tourism figures suggest Southeast Asia is recovering gradually this year amid a dimming global growth outlook due to tightening monetary policy and weaker growth in China.
Thailand, one of the most tourism-dependent countries in the region, has benefited from a post-pandemic recovery in travel demand, but the number of Chinese tourists has fallen by at least 2 million from its official 2023 target of 7 million. Fall short.
Even in Singapore, which has shown confidence in avoiding a recession this year thanks to growth in tourism, the numbers have disappointed. There were 310,901 Chinese tourists from January to May, down from 1.55 million in the same period in 2019, according to the Singapore Tourism Board.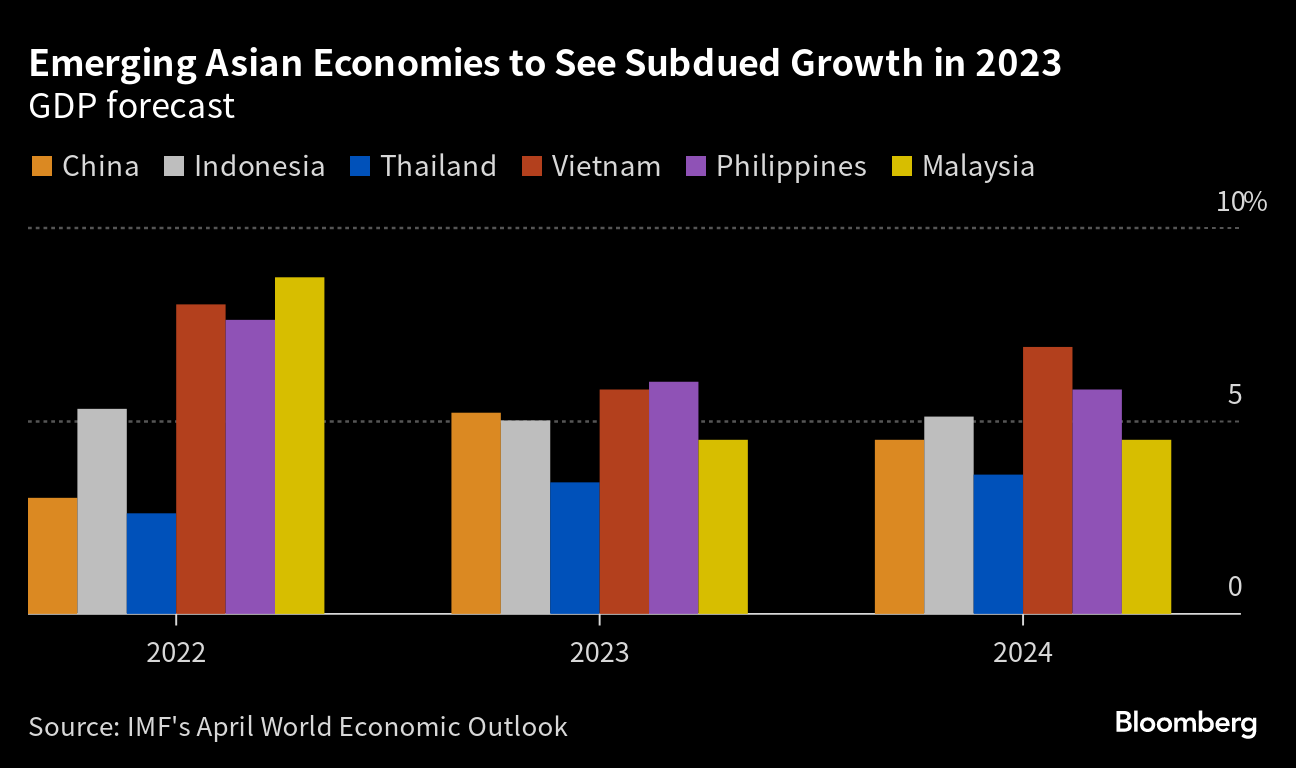 Not only in Southeast Asia, but also in Japan, the number of Chinese tourists has decreased compared with before the epidemic. In Japan, however, the number of new shoppers is increasing, displacing the Chinese who once dominated foreign shoppers.
  Takashimaya recently announced that non-Chinese tourists accounted for nearly 70% of its foreign tourist sales between March and May. Before the pandemic, it was just 20%. Such a trend is a hint for Malaysia and other Southeast Asian countries, which have tried their best to attract Chinese tourists this year, to diversify their targets and abandon their dependence on Chinese tourists.
Mr. Zhu from Guangzhou Guangtong International Travel Service said that this summer, the number of Chinese tourists booking Southeast Asian tours has not improved significantly since the first half of the year. According to company regulations, only some of the names were disclosed. Even in the most popular destinations such as Singapore and Malaysia, demand for summer vacations is only around 30% of pre-pandemic levels, compared with around 10% in other destinations such as Thailand.
Slow air capacity growth is also weighing on the tourism recovery. While flights between China and Southeast Asia are improving, most routes remain well below pre-pandemic levels, according to aviation data analytics firm Cirium.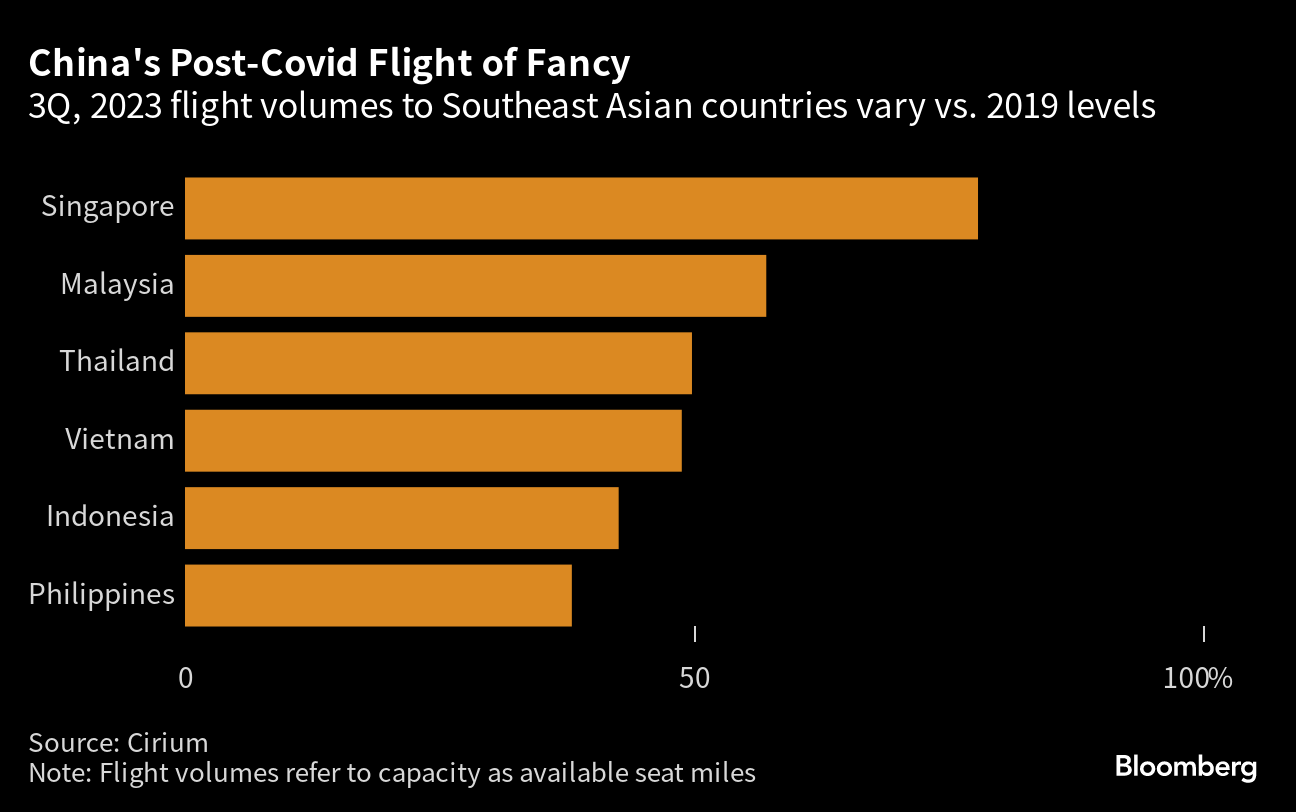 A lack of group tours is also contributing to the slow recovery, according to Eric Chu of Bloomberg Intelligence.Chinese Ministry of Culture and TourismData show that in the first quarter of this year, only 1.6% of people traveled abroad, down from 30% in the same period last year.
But global and industry watchers are optimistic that Chinese tourists will start traveling again later this year. A spokesman for the tourism board said that while the current figures are small, Singapore expects continued growth in Chinese tourists. "The reopening of China's economy is still in its early stages, so we hope the number of Chinese tourists will improve in the second half of the year," said Serena Lin, chief economist at OCBC Bank in Singapore.
original title:Millions of Chinese staying at home tying Southeast Asia growth (抜粋)