HongKong
Cathay Pacific offers more than 27,000 free tickets to Hong Kong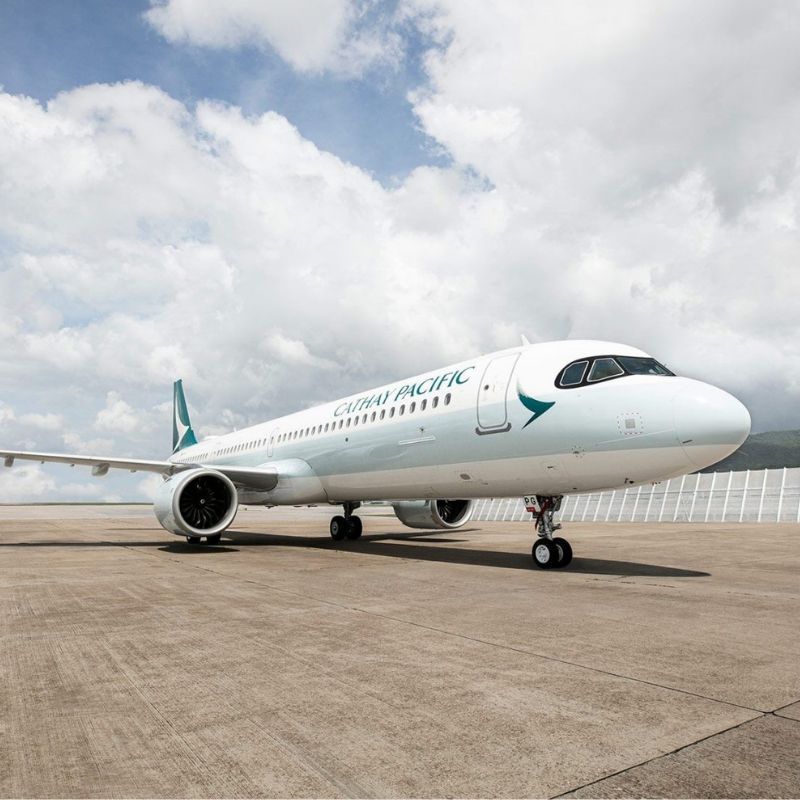 Good news for travelers! Cathay Pacific will give away 27,314 round-trip tickets to Hong Kong for free from April 24. The giveaway is part of the "Ni Hao Hong Kong" program under the Airport Authority's "Winner's World" (WOW) programme.
The government launched a HK$2 billion campaign to boost the pandemic-hit economy. As a result, several giveaways have been launched over the past few months, including "good things from hong kong Consumption vouchers for inbound tourists.
Hong Kong Free Round Trip Air Ticket: Here's how to win!
The 27,314 ticket giveaway will begin on April 24th at 10am and will run through April 30th. Lucky winners will have the chance to travel from Hong Kong to 46 destinations in 26 countries. Some of these places include France, Germany, Spain, Thailand, Australia, India, United Arab Emirates, and more.
Participants must have an account with the Cathay Pacific loyalty programme. Non-members are welcome to register an account. Giveaway is also available for non-Hong Kong residents, but they must be over 18 years old.
To participate, simply select your departure city and desired travel destination on the event website. Then, register by filling in the form with your name (as it appears on your passport), email address and phone number (same as your Cathay Pacific membership). Winners will be notified by email on May 3rd.
Companions of the winners, as long as the departure date from Hong Kong is between May 15, 2022 and February 10, 2024, they can enjoy the discount. A reduction of RMB 200 (HK$288) per person per person for international short-haul flights and RMB 400 (HK$455) per person applies to long-haul flights. The flight must depart from Hong Kong and arrive at the same destination as the winner.
As the campaign rolls out even more deals for global travelers in May, there will be more tickets up for grabs. However, the specific launch time in other regions will be announced in time. There will be more giveaways in July, Hong Kong people must pay attention. Be sure to check Cathay Pacific's website for more information.
More than 83,000 free tickets for mainland Chinese tourists
In addition to round-trip air tickets to 26 countries, WOW has also distributed more than 83,000 inbound air tickets to mainland Chinese passengers. The lucky draw is only available from 10am on 17th April to 11.39pm on 23rd April.
Competitors must depart from an airport in mainland China and land in Hong Kong. Winners will be notified by email on April 26th.