Indonesia
Bus accident kills at least 25 – Deutsche Welle – 24 December 2019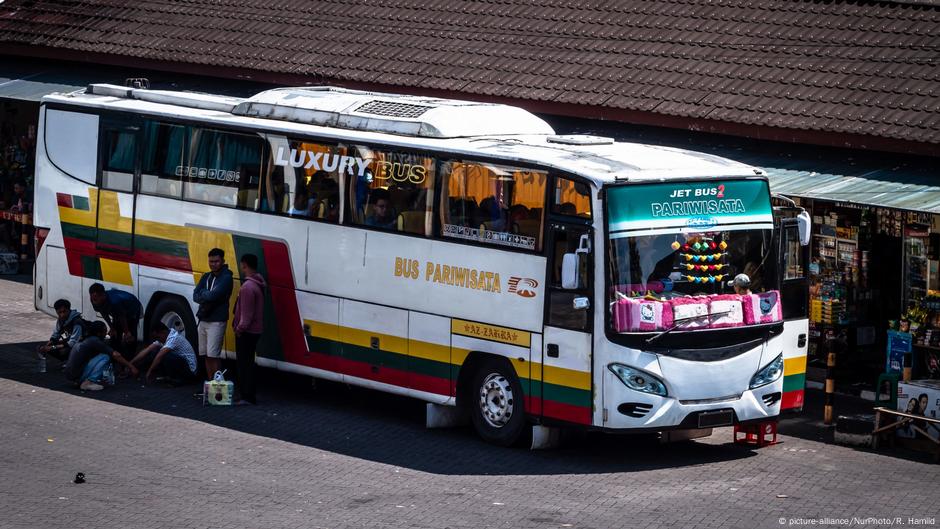 At least 25 people were killed when a bus plunged into a river in Indonesia late Monday night, according to police.
Another 13 people were injured on an intercity bus from Bengkulu province to Palembang, the capital of neighboring South Sumatra province.
read more: Deutsche Welle favorite is newcomer from Indonesia
The bus plunged into a 150-meter (500-foot) deep gorge just before midnight (1600 UTC), local police spokeswoman Dolly Gumala told AFP on Tuesday.
"It hit a concrete barrier and fell into a canyon. Some people are still trapped inside the vehicle," Gumara said.
Berty Kowas, captain of the rescue team, told Metro TV: "Currently the evacuation is underway and some divers are looking for (the victims) around the bus."
The vehicle was approaching a steep bend in Perahu Dipo village, Pagaralam district, when it plunged into a ravine and then into a river.
js/mm (AFP, DPA)
Deutsche Welle publishes a selection of news and features for the day. Sign up here.