Japan
Bon train bookings surge to near pre-pandemic levels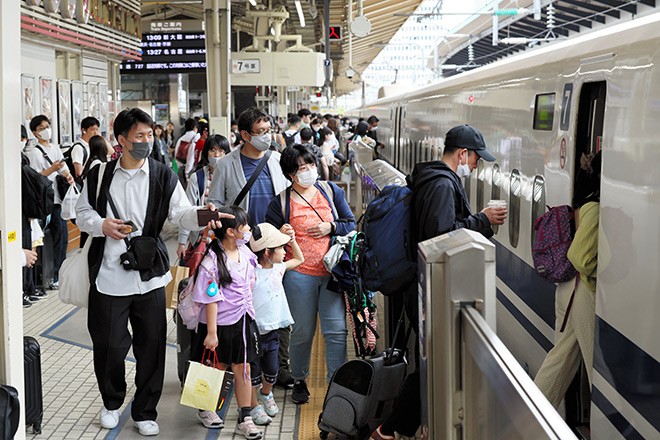 Obon train bookings have more than halved this year compared to the same period in 2022, as Japanese travel again after COVID-19 restrictions were lifted.
On July 27, six Japanese railway passenger transport companies said that bookings for Shinkansen and ordinary lines between August 10 and 17 increased by 53% compared with last year.
The figure was 2.7 million seats, 92% of the level in 2018 before the outbreak began to restrict passenger travel.
Not only is demand steadily recovering, but more and more people are traveling longer distances, the companies' analysis shows.
Congestion on outbound trains, including those from Tokyo, will peak on August 11.
August 15th is the peak period for inbound trains, but vacationers tend to disperse their return trips. It is expected that the trains will be busy from August 13th to 16th.
Reservations for the Tohoku Shinkansen are up 51% from last year. The Hayabusa train from Tokyo to Shin-Aomori Station on August 11 is almost fully booked.
The growth rate of the Tokaido Shinkansen reached 53%. On August 10, a record 471 trains will operate on the line. The Nozomi and Hikari trains departing Tokyo for Kansai and beyond on Aug. 11 are almost fully booked.
Meanwhile, bookings for the JR West Hokuriku Shinkansen have almost returned to pre-pandemic levels. It will run at 95% of 2018 levels.