Mongolia
Beijing Evoke electric motorcycle makes China's transportation green and fast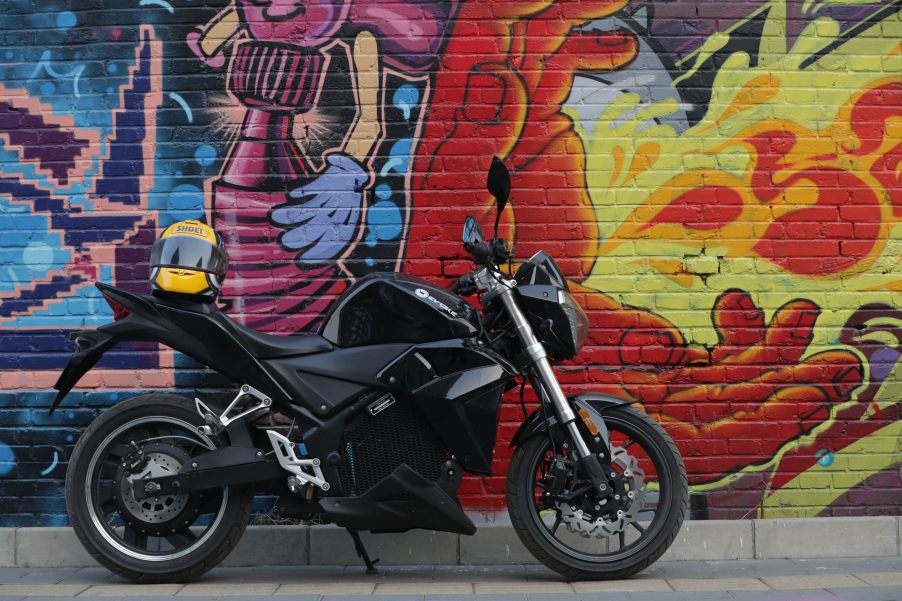 This article is provided by TechNode's content partners.
Beijing-based smart scooter startup Evoke has big ambitions to change the future of transportation, starting in China. Founded in 2012, the green transportation company designs and builds smart motorcycles powered entirely by lithium-ion batteries that can go up to 81 mph.
A product born of pain and passion
CEO and co-founder Siy Nathan Siy is a fourth generation Chinese Canadian who has lived in China for 10 years. As a motorcycle enthusiast and serial entrepreneur, he saw a gap in the green transportation market, solving not only congestion in big cities, but environmental issues as well.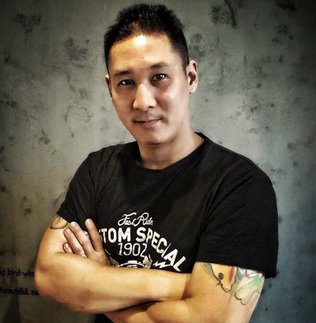 "Taxis were terrible. "The subway didn't go very far back then. ' Nathan described the transportation system when he first arrived in Beijing, which had only two subway lines. "So that's why I chose the only thing that had flexibility — a small electric scooter. "
However, he is not satisfied with the flimsy electric scooters that have flooded the Chinese market. Nathan still craves the adrenaline rush of motorcycle riding. Unfortunately, ownership of gas motorcycles is strictly controlled in China, making it difficult to own and maintain one. So he decided to build his own electric motorcycle that would break free from the constraints of a traditional motorcycle while still delivering power.
After four years of designing, prototyping, and testing, Evoke built and launched the Urban S (pictured above) in 2016. The sleek Urban S has the look of a traditional motorcycle. Their patented lithium-ion battery has a range of 200 kilometers on a single charge in about 4 hours. This model has a top speed of 81 mph.
What makes the Urban S stand out is that it delivers 86 pounds per foot of torque without the need for a clutch or gears, providing not only quick acceleration, but also friendliness to new riders. Evoke claims that new riders can learn how to drive the Urban S in 10 minutes.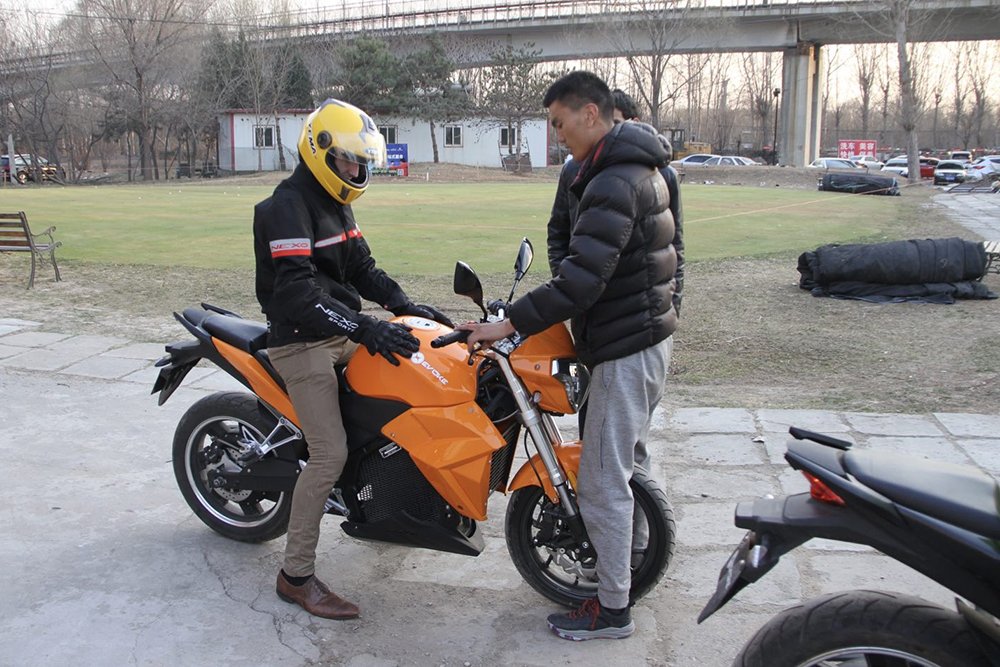 As the author can attest, the Urban S is easy to learn how to ride. Small electric scooters can't match the feeling of commanding a 180kg machine. For motorcycle riders, however, the Urban S may still be too electrified compared to traditional riding.
"It accelerates really fast," Oscar Thompson said. As a motorcycle and electric scooter rider, he took the Urban S for a test drive. "It's a weird feeling that I don't need to change gears. I kind of like the ritual of changing gears."
enter the market
Between 20 and 30 million electric scooters and electric bicycles are sold in China every year. Compared to other innovative e-scooter brands on the market, such as Niu, Evoke faces a daunting but profitable task of converting some of them into electric motorcycle sales. Nathan doesn't think the Evoke has a direct competitor in the Chinese market, which makes it both an exciting and scary thing to do.
"Investors also ask the question, 'If you're the only one doing this, are you sure this is the right direction?'" Nathan commented on being a pioneer in China's electric motorcycle market. "I'm very confident this is the right direction."
The Evoke's customer base in China so far has been high-end, where the Urban S sells for about $7,000 (about 49,000 yuan). These consumers are more likely to try new products and make purchases based on prestige and 'prestige'. As a new product, electric motorcycles need to educate and publicize consumers to establish a market. They are stepping up their marketing activities, which include a pop-up store in Sanlitun, Beijing, and experience centers in Shanghai and Guangxi.
"In our latest round of investment, we spent 50% on marketing," explains Nathan. "It's a big risk financially. But I think it's going to pay off, too."
get ready for the future
While China accounts for the majority of historical sales, the Evoke is also expanding into the U.S. and European markets. In the long run, they aim to use the electronics designed into electric motorcycles to enter autonomous driving and connected car solutions. Nathan explained that 80 percent of the time, the driver is alone in a four-passenger vehicle. This is a waste of space and resources.
"We're able to effectively utilize the powertrains in today's bikes across a wide range of platforms," ​​Nathan said, outlining how the Evoke will achieve its long-term goals. "Eventually what we want to get into is three-wheel drive (pod technology). Personally, I think four-wheel vehicles are too bulky."
Evoke's vision has attracted some investors. After a previous round of $1 million to support motorcycle research and development, the latest investment funding goal is now 60 percent complete. Evoke is also expanding rapidly, hiring in multiple divisions.
"[Failing fast]was so important and critical to our team and company that we ended up spray-painting it on the wall," Nathan said of the graffiti on the walls of Evoke's office. Nathan is optimistic and fearless about risk and the possibility of failure. He believes in the "fail fast" concept of being entrepreneurial and turning around quickly when things don't pan out.
With such determination, Evoke appears to be hitting full steam ahead.
Photo courtesy of Momentum Technology, Lizzie Liu