Indonesia
Bali TIME 2023 welcomes you with open arms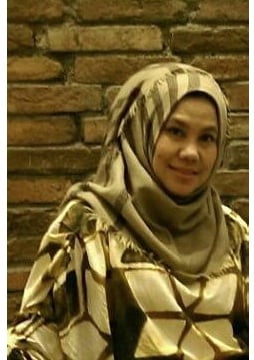 The World Travel Network has members in 133 countries. Its first executive summit in Bali is called "TIME 2023".
Safety and travel please click here
---
TIME 2023, World Travel Network Executive Summit is preparing for the first Global Executive Summit to be held in Bali from September 29th to 30th.
The event will be a message from the global travel and tourism industry to appreciate small and medium-sized companies and their vital role in the sector.
At the invitation of the Indonesian Minister of Tourism and Creative Industries, His Excellency Sandiaga Uno will open the platform for a wide range of interactive roundtable discussions.
Niche markets such as sustainable tourism, climate change, resilience, peace through tourism, accessible tourism, medical and cultural tourism, and the role of SMEs are all on the agenda. Destinations such as Africa, Montenegro, Bangladesh, Nepal, USA and Jamaica are expected to be showcased.
In addition to the high-profile audience from Indonesia, the international panelists included:
Juergen Steinmetz, USA, Chairman, World Travel Network
Dr. Peter Tarlow, United States, Chairman, World Travel Network, Safer Travels Chairman
Prof. Geoffrey Lipman, Belgium, SunX Malta
Aleksandra Gardasevic Slavuljica, Montenegro, Vice President, Tourism Director and Deputy Minister of Montenegro
Cuthbert Ncube, South Africa, Chairman, African Tourism Board
Dr Birgit Trauer, Australia, Cultural Margins and International Institute for Tourism Peace
John Gerald Brown, UK, SunX
Deepak Joshi, Nepal, Vice President and Former CEO, Nepal Tourism Board
Pankaj Pradhananga, Chairman, Four Seasons Travel, Nepal, Nepal Chapter WTN
HM Hakim, Bangladesh, President of Bangladesh International Hotel Association WTN Bangladesh Chapter
Tanja Mihalic, Slovenia, SEBLU Faculty of Business and Economics, University of Ljubljana
Maureen DeLaCruz, WTN Member Philippines
Rudolf Herrmann, Malaysia, WTN Chapter President
Lloyd Waller, Executive Director – The Resilience of the Global Tourism Industry and crisiscenter, jamaica
The Global Center for Tourism Resilience and Crisis and Jamaican Tourism Minister Edmund Bartlett are expected to set up the first ASEAN center in Bali.
A gala dinner, Travel Hero Awards and opportunities to showcase new local and global markets and the travel and tourism industry will be on the agenda.
WTN Chairwoman Mudi Astuti and her team said: "We welcome you all with open arms! Come and join us in Bali, or if you are already in Bali, please join us!"
The representative fee for WTN members is $250.00.Non-members can attend for only $500.00
For more information and registration visit www.time2023.com