Indonesia
Bali beaches are some of the best places in the world for beginner surfers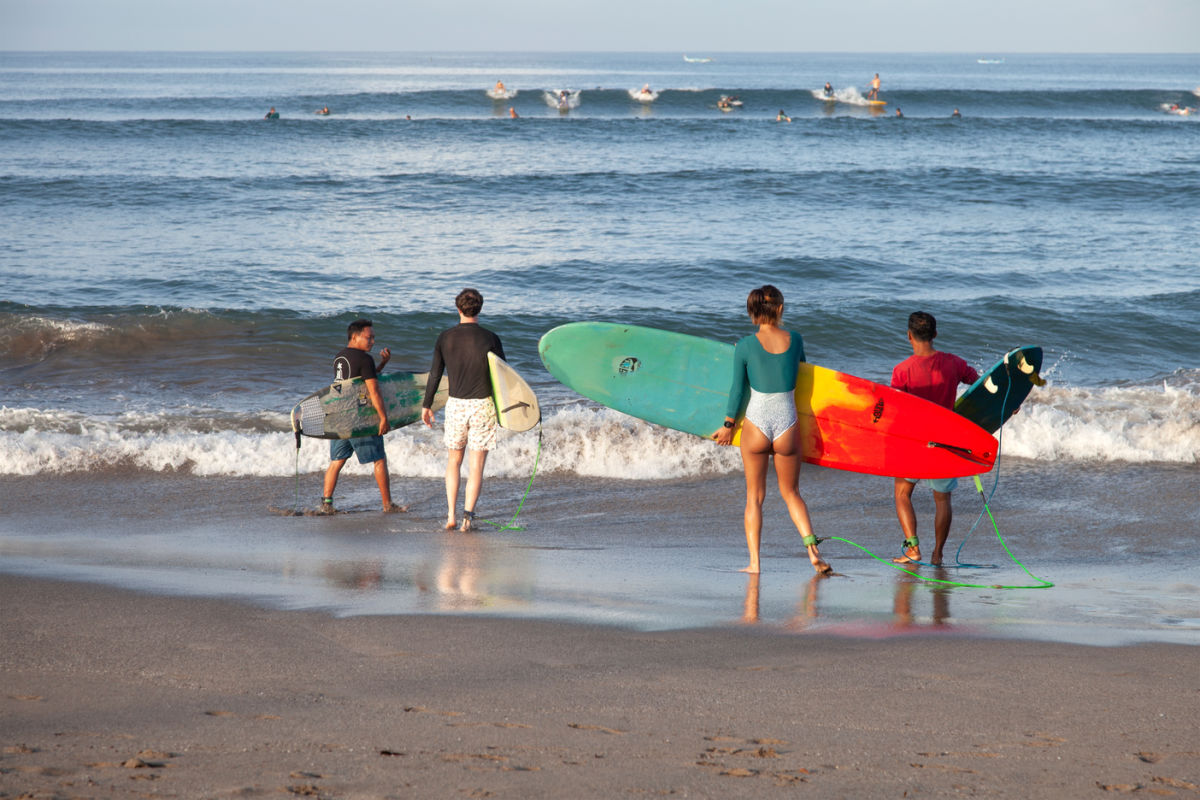 share article
Bali is one of the best places in the world to learn to surf. Famous for its white sand beaches and numerous surf spots, Bali really has something for every kind of surfer.
Pros love to head to Uluwatu and even brave Klamath for right-hand surfing, while beginners love to learn to surf in Legian.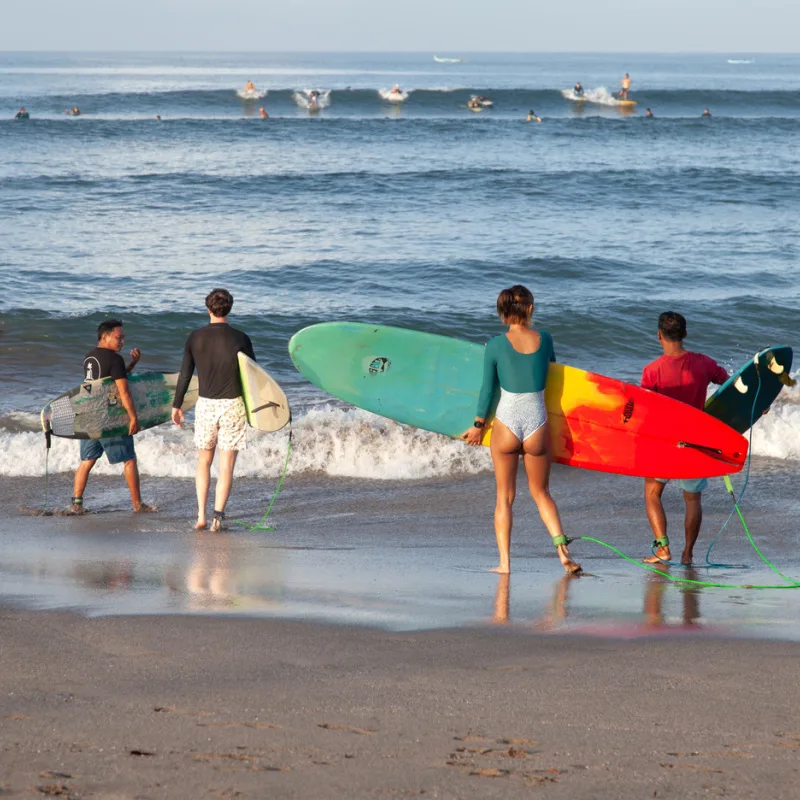 Legian Beach is a laid-back seaside resort popular with tourists from all over the world, but especially from Australia.
Nestled between ancient Kuta and trendy Seminyak, Legian is the perfect destination for a relaxing beach break.
Legian has a lot to keep tourists busy. If you're not planning to relax by the hotel's pool, there are enough sunbeds for everyone on the sands of Legian Beach too.
@wayanxyz #belajarsurfing #surfinglessons ##bali ♬ Watch this video by lil Uzi – favorite speedup_sounds
Legian's nightlife is as vibrant as ever and the food keeps people coming back. The waterfront is dotted with traditional beach bars, soda stands and surf shacks.
While many beginners head to Bali's Kuta Beach to learn B-line surfing, neighboring Legian Beach offers just as much surfing experience.
In fact, this holiday season, tourists love to learn to surf at Legian Beach. Local surf school owners and instructors have been speaking to reporters about the growing interest in the activity.
Teacher Wayan Gede Resa Arya had more first-time surfers this year than in previous peak seasons.
Top 5 Travel Insurance Plans of 2023 Starting at $10/week
@daviniafc Tanning on the beach is more of my thing 🌊 #bali #indonesiatiktok #indonesia #balilife #traveltok #budgettravel #legianbali #surfing #surf ♬ I see – Harry Styles
Arya told reporters, "Some of them have already mastered the skills of skateboarding or snowboarding, because this sport is almost the same as surfing, so it is quite good. But there are also people who can't swim, try it, I promise I am in The safest place to surf."
Learning to surf is not an easy task. For those who haven't tried it before, it's a very alien experience that requires a lot of concentration and coordination.
This is part of the reason why so many people love learning to surf in Legian, simply because of the patience and caring teaching of instructors like Arya.
@babaayyu Live cus ig: @rampsurfexplore 🙌🏼 #bali #travel #surfing ♬ OST – 🧛🕷️ – arden
The "Beach Boys" of Bali are known and loved for their cheeky charm and playful nature, but it has to be said that these guys are really good teachers.
They know the range of the surf inside and out; they are confident in the water and know how to guide even the most nervous beginners to catch their first waves, even during their first training session.
Arya says it's not just young backpackers who want to learn to surf in Legian these days. He said he has been tutoring children over the age of five, and people in their 60s are also booking lessons.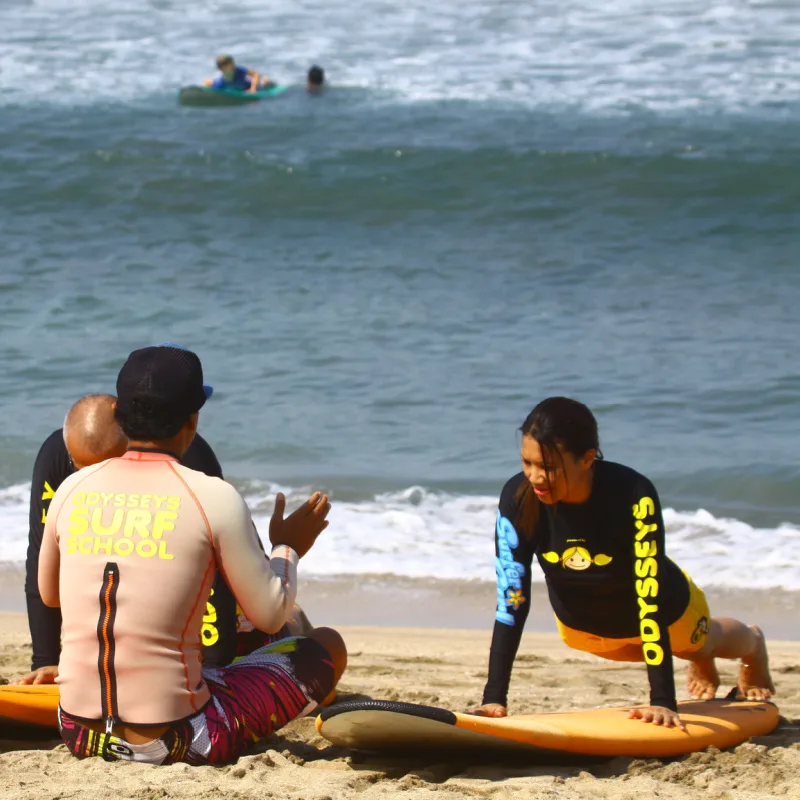 Like many other surf instructors in Legian, Kuta, Seminyak and Canggu, Arya is conscious of keeping prices competitive while also running a fair and successful business – Ramp Surf Explore.
He told reporters that demand is so high that tourists must book four days in advance to enjoy a 90-minute private surf lesson with him, which costs 250,000 rupiah.
Most of the other surf businesses in the Arya and Legian areas also rent out surfboards by the hour and provide surf vests and other gear for those who don't have one.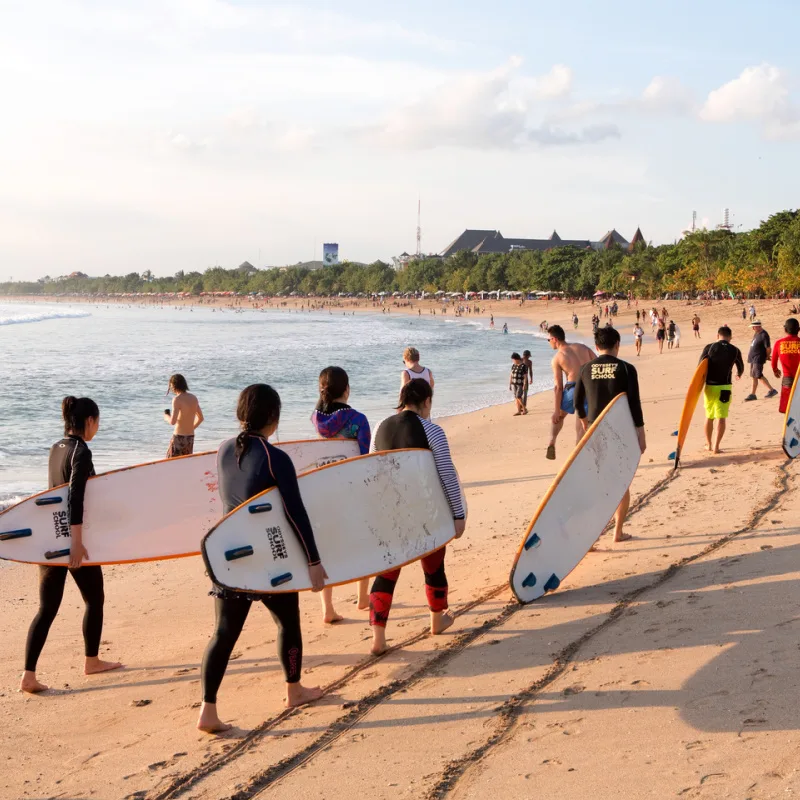 Arya and Legian's surf instructors are keen to see more and more tourists take up the sport. He shares his top tips for those thinking of learning to surf on their next trip to Bali.
Arya said, "It is not recommended to learn to surf every day, because surfing will exhaust the body, so you need a day off."
"But surfing is good for your body because everything is moving, starting with the brain, legs and hands."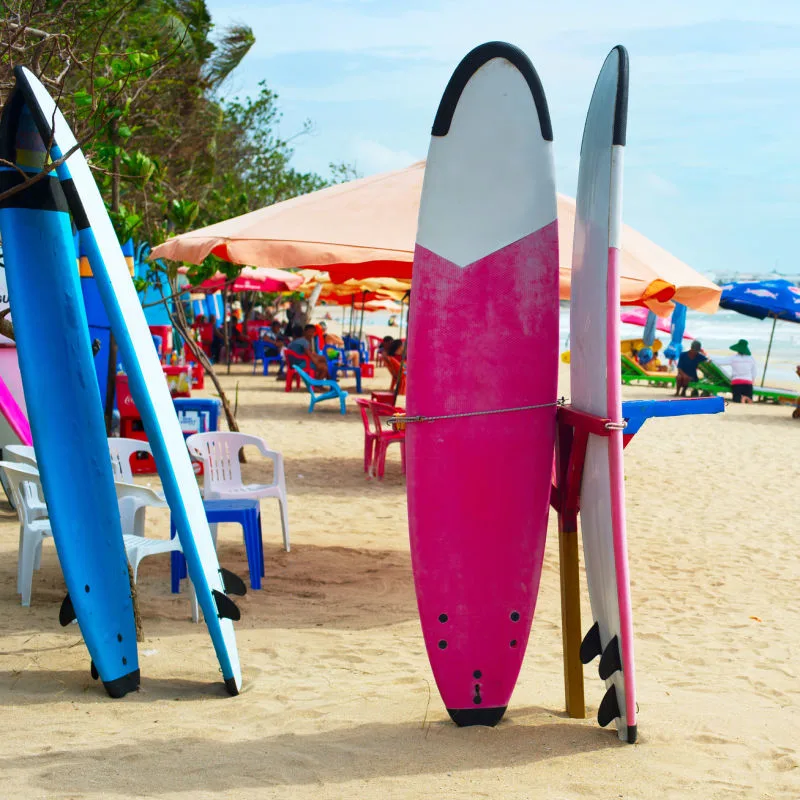 That's just as well; there are plenty of other activities to keep visitors busy on a much-needed day off, whether it's a day trip to Ubud to experience all that the arts and culture capital has to offer, or a trip to Nusa Penida to explore the iconic Cliff tops and outlying island bays.