Malaysia
AnyMind Group、パナソニックとマレーシアでのデジタルコマース拡大に向けた協業を発表|AnyMind Group株式会社のプレスリリース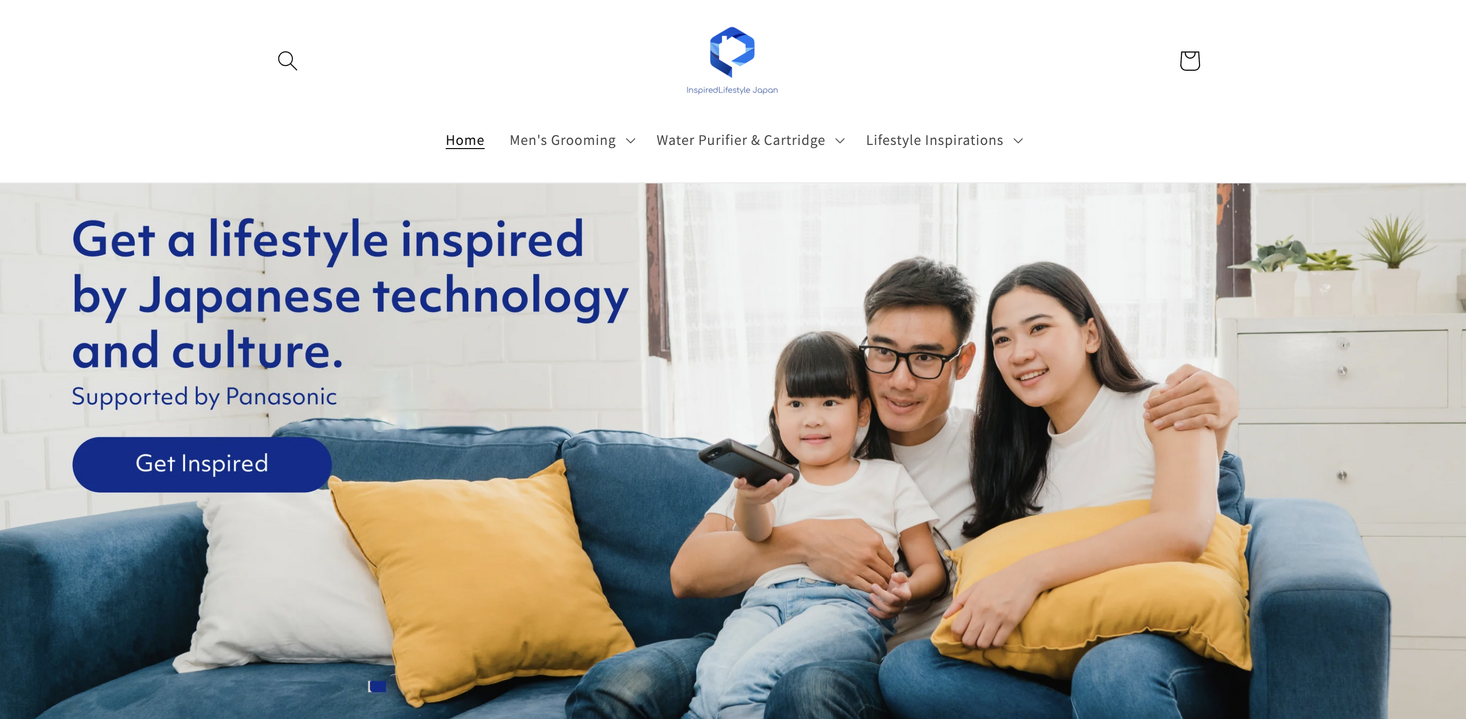 We have launched an EC website "Inspired Lifestyle Japan" (https://www.inspired-lifestyle-japan.com/) for Malaysian users, introducing high-quality Japanese products. We have started selling grooming products such as men's razors and water purifiers. In the future, we plan to develop a wider range of products, such as beauty tools for women.
In this initiative, in addition to launching the site, we are optimizing the operation of the EC site using the EC management platform "AnyX". In addition, by utilizing the influencer marketing platform "AnyTag" and the digital marketing platform "AnyDigital", we will maximize the value of Panasonic products in Malaysia.
3 must-have tips for men who master the art of shaving Inspired Lifestyle Japan
<松下電器亞太區營銷總經理 Masaki Morikawa 的評論>
We are glad that Malaysian users can purchase and use our products through "Inspired Lifestyle Japan". We put our clients' well-being first and strive to provide an enriching experience in all aspects of life. We are pleased to be able to provide customers with a more fulfilling product experience through the efforts of "Inspired Lifestyle Japan".
As the world's leading manufacturer of general-purpose electronics, Panasonic enriches people's lives through innovation and contributes to social progress. We hope to use our platform to provide new business infrastructure to facilitate the growth of Panasonic's e-commerce business in Malaysia. We will provide solutions and support brand growth using our own network and rich data accumulated across Asia.
■ EC management platform "AnyX"

"AnyX" is an EC management platform that supports EC operations by centrally managing multiple sales channels such as EC mall and own EC website. We provide a wide range of solutions for e-commerce business growth, from operational efficiency x data utilization, operational support based on our extensive experience, to cross-border development and overseas sales utilizing local knowledge in each country and market.
URL: https://anymindgroup.com/ja/products/anyx/
■ Internet celebrity marketing platform "AnyTag"

AnyTag provides web celebrity selection based on insight analysis, insight analysis during event implementation, real-time post reporting and other services. It is a web celebrity marketing platform and can also be used as an operation management tool. Furthermore, since these functions can be managed on a single platform, accumulated data can be utilized seamlessly. As of March 2023, AnyTag can reach more than 570,000 influencers from more than 45 countries and regions around the world.
URL: https://anytag.jp/ja/
■ Digital marketing platform "AnyDigital"

AnyDigital is a digital marketing platform that manages marketing campaigns across all media including web, SNS, smartphone apps, and DOOH.
Using this platform, media planning, rich format creative production, agency reporting work and numerical reporting, joint development of necessary formats with media, and use of media advertising value such as first-party data and universal ID fully support creators through product design. change
URL: https://any-digital.com/ja/
■About AnyMind Group

Company Name: AnyMind Group Co., Ltd.
Established: April 2016
URL: https://anymindgroup.com/ja/
Location: 31st Floor, Roppongi Hills Mori Building, 6-10-1 Roppongi, Minato-ku, Tokyo
Representative: Representative Director and CEO Kosuke Tokawa
Bases: Japan (Tokyo, Saga), Singapore, Thailand (Bangkok: 2 bases), Vietnam (Ho Chi Minh City, Hanoi), India (Mumbai, Delhi, Bangalore), Indonesia, Philippines, Taiwan, Hong Kong, Malaysia, Cambodia, Arabia United Arab Emirates United States, Shanghai, Shenzhen
Business Summary:

​​Brand business business
Provide brand enterprises, online celebrities, creators and other individuals with one-stop platform development and provision of brand design planning, production management, EC website construction and operation, marketing, logistics management, etc. centered on EC and D2C fields.
Partners Grow Your Business
We provide monetization and brand development support services to publishers and creators operating online media and apps using our own platform.