Maldives
An inside look at Maldives travel options: Travel Weekly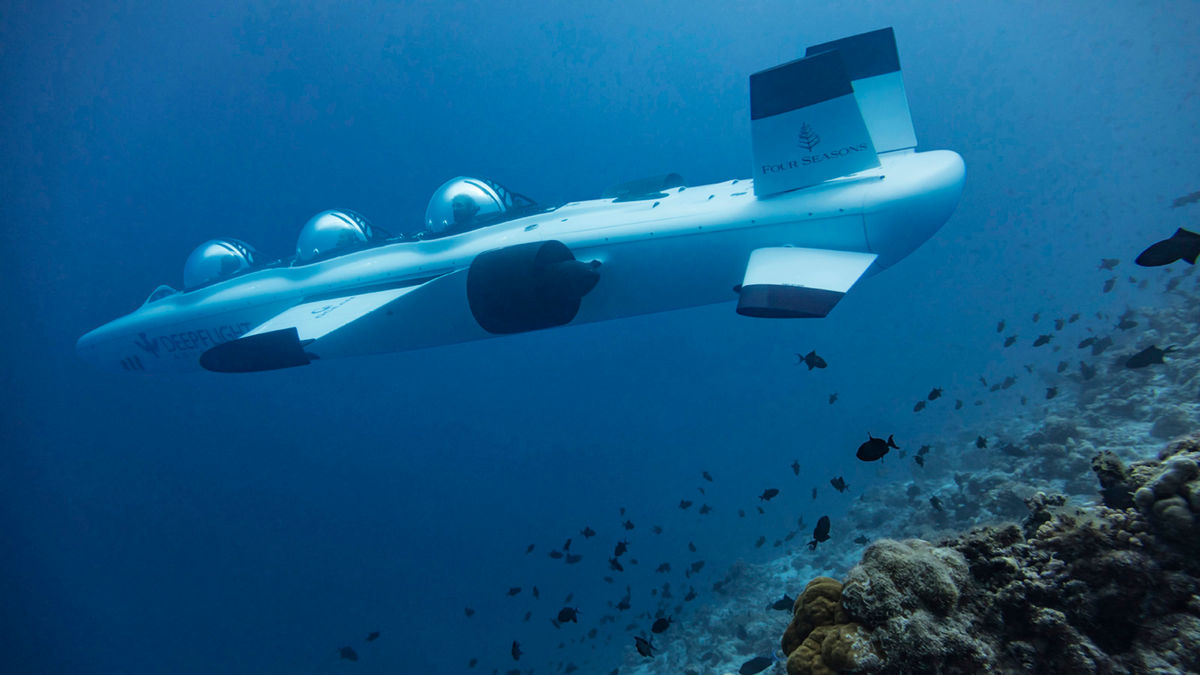 Whether you want to sleep with the fish, eat with them, or fly through the water like a fish, luxury resorts in the Maldives keep adding options for interacting with marine life.
Last week, Four Seasons Resort Maldives on Landaa Giraavaru said it would be the first to launch submarine excursions using DeepFlight Adventure's Super Falcon 3S.
The submarine can carry up to two guests for an underwater exploration of the Baa Atoll on Landaa Giraavaru, the only UNESCO Biosphere Reserve in the Maldives.
https://www.youtube.com/watch?v=Ab-nADixesc
"Under the control of a professional pilot, passengers can skim coral reefs; fly over schools of brightly colored fish; encounter creatures such as turtles, sharks, dolphins and rays; and explore 120 feet of water in the Maldives—all without getting wet ," said Four Seasons. The pilot narrates each dive.
Brought to the Maldives in partnership with water sports operator Ocean Group Pvt. Ltd., this battery-powered, air-conditioned vehicle offers a 360-degree view of the underwater world.
Four Seasons says the Super Falcon 3S has also been designed with the environment in mind: its electrical and sound emissions have been kept to a minimum so as not to disturb marine life, and it will never land on the ocean floor or on coral reefs.
Short trips take about an hour and cost $1,500 per flight. Advance reservations are encouraged.
The submarine is the latest underwater adventure in the Maldives.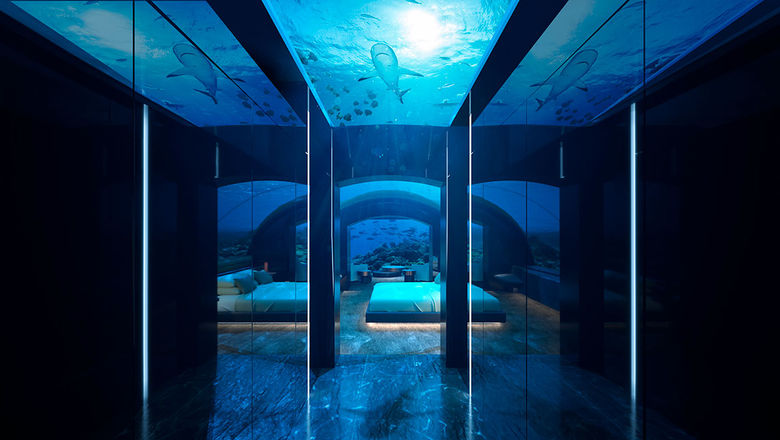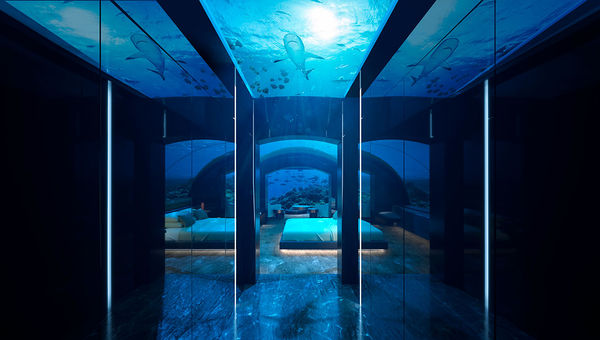 The Murakah Suite at Conrad Maldives Rangali Island.
Conrad Maldives Rangali Island recently said it would launch a two-story suite with a bedroom completely submerged in the Indian Ocean by the end of the year.
Called Muraka ("coral" in the Maldivian Dhivehi language), the suite measures 193 square feet, with the bedroom and bathroom floors 16 feet below sea level. The 5,900-square-foot villa sleeps up to nine people and starts at $50,000 per day.
Muraka won't be the hotel's first underwater structure. The hotel opened its Ithaa underwater restaurant in 2005.
There is also a place where you can dine under the sea on Hurawalhi Island: 5.8 Undersea Restaurant, named for its location 5.8 meters below the waterline. The restaurant is part of the Hurawalhi Resort. It's a five-minute boat ride from Kudadoo Maldives, Hurawalhi's ultra-luxury private island resort, scheduled to open in October.