India
Amitav Ghosh talks travel and climate action at book launch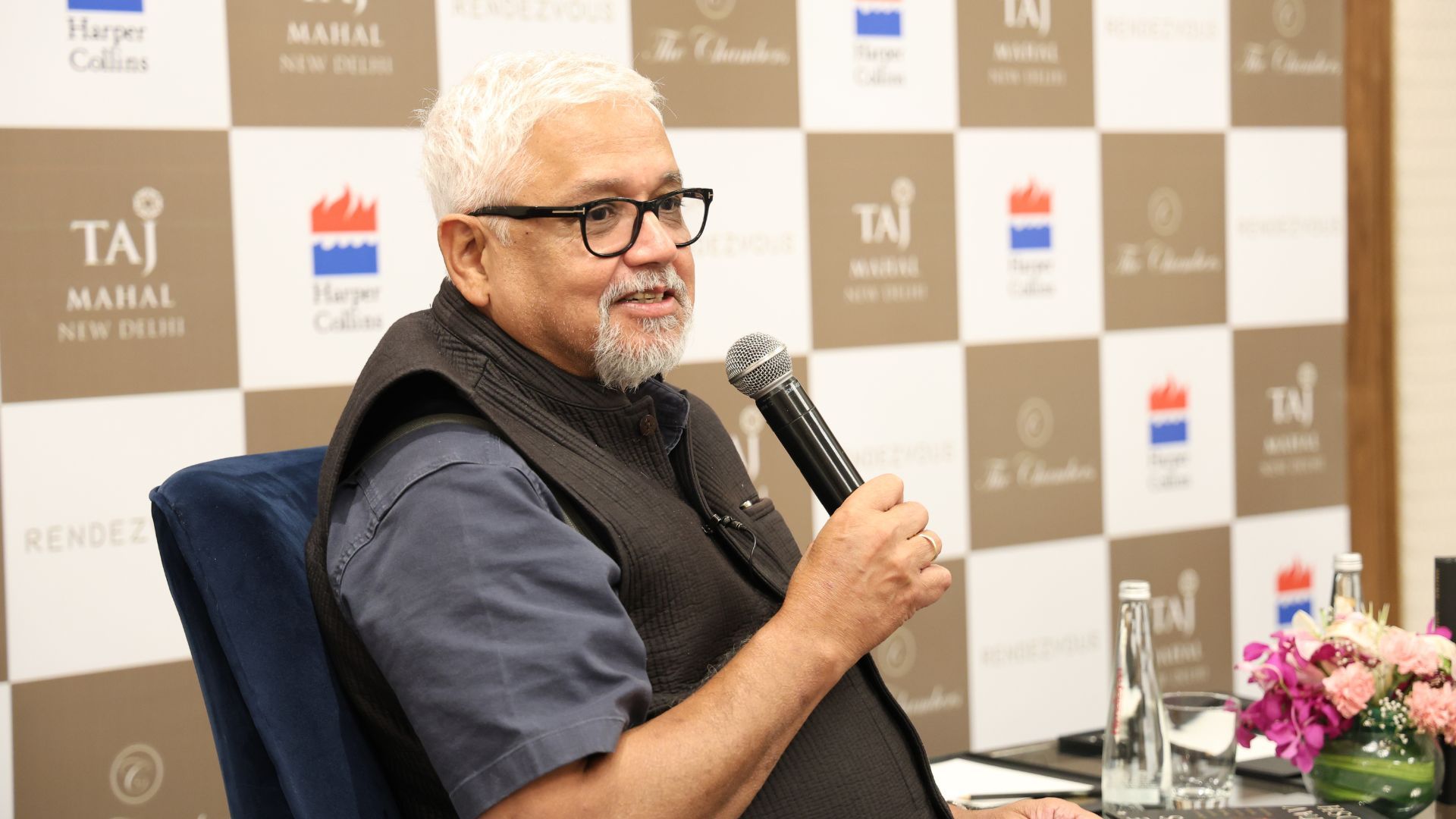 Acclaimed author Amitav Ghosh has launched his latest book 'Smoke and Ashes' in the national capital, Travel + Leisure India and South Asia Contributor interviews the Padma Shri Laureate for a conversation on all things travel and climate action.
It's been nearly a decade since his magnum opus of historical fiction came out, ibis trilogy won critical acclaim and acquainted readers with the opium trade between India and China and its impact on unfettered globalization. Now, Padma Shri Prize-winning Indian author Amitav Ghosh, considered one of the finest literary geniuses of our time, has compiled the extensive research he collected for his trilogy into his latest of non-fiction works, Smoke and ashes.
This eclectic book – part travelogue, part memoir, part historical essay – draws on decades of archival research to trace the transformative impact of the opium trade on the sociopolitics of the world as we know it, particularly Britain, USA, India and China. It also exposes how some of the world's largest corporations, powerful families, prestigious institutions including Ivy League schools, and contemporary globalism itself grew out of the profits of the opium trade.
Travel + Leisure India & South Asia On July 16, 2023, at the Taj Mahal in New Delhi, in association with HarperCollins India, we spoke to the award-winning author about how travel influenced much of his work.
Excerpts from the interview with Amitav Ghosh:
T+L India: Travel has been an underlying theme and driving force in all of your work, including your latest, Smoke and ashes. How and why has travel become so important to you and your writing?
Amitav Ghosh: It started in my days as a reporter for a newspaper, and travel has been a big part of my life ever since. I think part of it is that I want to know what I'm writing about, and you can't really do that without being there and knowing the place for yourself. But more importantly, I think travel has also become an important part of my thinking. A lot of what I write actually comes from my local experiences. For example, my last book, The Curse of Nutmeg The idea came about because I happened to travel to a very remote part of the world – the Banda Islands. Being there allowed me to see things and learn about history that I couldn't understand anywhere else.
for smoke and ashes, I spent a lot of time in Guangzhou. This is very important for me to understand the relationship between India and China in the 19th century. Guangzhou is such a fascinating, interesting place; you can span centuries and moments there. The city is part ultra-modern, part medieval. In addition to Guangzhou, I also went to other places in China that I had never thought of before for my research. Interestingly, Yunnan is just across the border from Kolkata and has a two hour direct flight – the same flight to New Delhi! And yet you arrive at this unbelievably beautiful landscape. Kunming is amazing, the surrounding areas are beautiful and easy to get around.
T+L India: Your novels themselves are also epic travelogues, especially about places that used to be. How do you feel about the way travel is done in the world today? What is your travel style?
Amitav Ghosh: India, where I grew up, was a very closed place. It is almost impossible for us to travel, get visas, no one will give us foreign exchange. In a way, the isolation became an incentive for us to finally travel more. The more you prohibit people from doing something, the more they will want to do it.
I hate arranging my travels; I love that it's a process of discovery. Usually, I organize myself. I let accidents happen and see how people respond.
T+L India: If you were to choose a destination, fictional or real, from a book, what would it be?
Amitav Ghosh: Tahiti – partly because of Mutiny on the Bounty, partly because of Gauguin. I also really want to travel to Iceland.
The reality is, I don't know how long these things can go on. We face a world in a state of breakdown, partly caused by travel. In East Africa, for example, it feels weird to be in a wildlife sanctuary because if a leopard is spotted, 14 cars will converge on the scene, essentially hunting down the poor animal. I love snorkeling and I've been to very remote places in the world. Coral reefs have been destroyed, partly by climate change and partly by ships dragging anchor. And you see more and more examples of this everywhere.
T+L India: Which leads me to my next question…you've been a long-time advocate for climate action. How do you translate the ideas you advocate into your travels?
Amitav Ghosh: You might think that travel is one of the major contributors to greenhouse gas emissions; but in fact, travel is one of the major contributors to greenhouse gas emissions. Yes, travel does contribute a lot. But so is the Internet! In fact, the Internet contributed as much as travel did. I'm one of the few people who writes about issues like climate change from the perspective of the Global South, and I'm increasingly aware that if I stop traveling, I won't be able to represent that perspective. This is indeed a tradeoff. In a sense, it's also very important to keep these conversations going.
T+L India: Finally, Instagram is a great place to find out how you travel. How has your work evolved or adapted to the age of social media?
Amitav Ghosh: Instagram is something I do for fun. Sometimes it does take a lot of time to write and publish a post. But at the end of the day, it's just something I do for fun, not for work.
Related: A Page From Author Shobhaa Dé's Travel Diary and More