Malaysia
7 Essential Tips Every Traveller Needs
After nearly two years, we can finally go to Malaysia Again with minimal travel restrictions! Oh, and we all missed those spontaneous foodie and shopping trips across the Causeway to get our teeth indulging in mouthwatering delicacies like Penang Laksa and crowding Kuala Lumpur's exciting malls.
But before you fly off to our colourful neighbour for the long-awaited trip, we have some tips to help you better prepare for your post-pandemic trip to Malaysia. Check out these seven essential Malaysia travel tips you need to know!
1. Double-check travel requirements
One of the most important things to be aware of when traveling during this period is travel requirements. While fully vaccinated Singaporeans can easily travel to Malaysia, Singaporeans who have not been fully vaccinated will be required to undergo a pre-departure test (PDT) and an on-arrival test when entering the country.
However, it is more important to know if you are eligible for "full vaccination".In Malaysia, depending on your age and type of vaccine, your Vaccination status will vary. For example, Sinovac recipients are considered fully vaccinated only after receiving three doses of the vaccine, while Pfizer recipients under age 60 are considered fully vaccinated if they received two doses.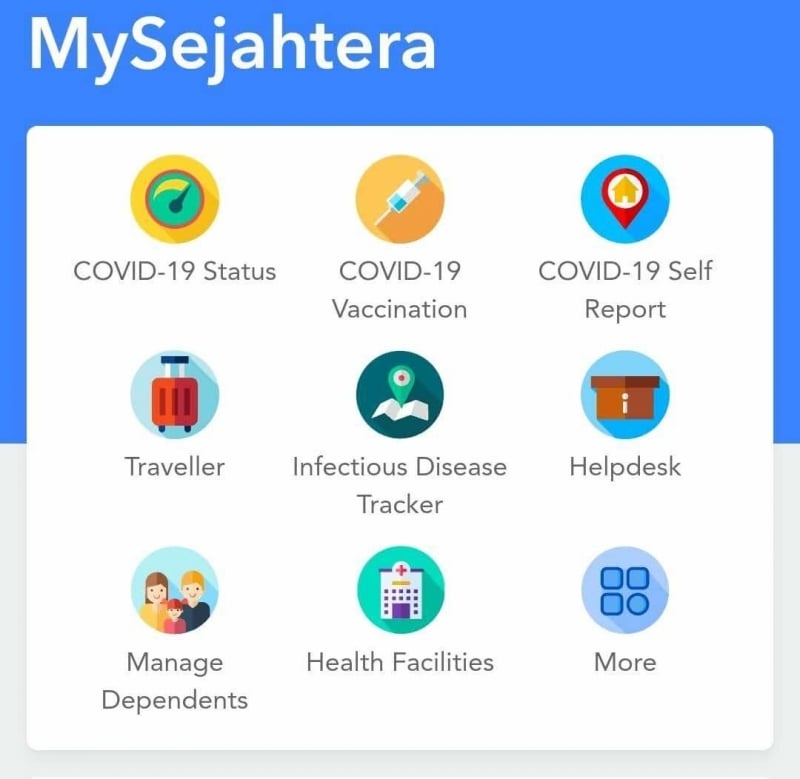 Additionally, those traveling to Malaysia must download the MySejahtera app (available from the App Store and Google Play Store) and set up a profile. Before entering the country, you must complete the departure form via the traveler icon. Some airlines will not allow you to board until you have completed this form, so be sure to do so!
2. Wear a mask and keep MySJ Trace on
Speaking of MySejahtera, in case you didn't know, the app was created to help Malaysian health authorities with contact tracing. While you no longer need to use the app to check in to a location, we recommend that you keep the Bluetooth-enabled MySJ Trace feature during your stay in Malaysia.
This helps alert you if you have been in close contact with someone who has recently tested positive for the virus. Also, please update your MySejahtera profile regularly according to your health status as random checks may be conducted by the authorities.
In addition to this, a major change to Malaysia's COVID-19 restrictions in recent weeks has been new regulations on face masks. Just like in Singapore, you no longer need to wear a mask when you are in an outdoor space. However, they still need to do this indoors (except when eating). Therefore, we recommend that you always carry a mask with you when you go out.
3. Pay attention to the requirements for participating in the event
If you are traveling to Malaysia for an event, keep in mind that some events (especially those with large crowds) may have special admission requirements. Certain events may require participants to present a negative test result in order to be admitted.
In most cases, this involves a simple RTK-antigen (or ART) self-test. During your stay in Malaysia, you can buy COVID-19 self-test kits (and extra masks) at pharmacies and even some convenience stores. The average price of a self-check kit ranges from RM6 to RM15 (S$2-S$5).
4. Venues may have different hours of operation
Generally speaking, you have free access to most attractions, restaurants and shops in Malaysia without any restrictions. However, while previous curfews have been lifted, some businesses have yet to return to their pre-pandemic hours, while others are open at different times of the day.
That's why before visiting your favourite Char Kway Teow store or boutique, be sure to check that they are still open at the same time (or even the same location!).This is especially important when planning visits to popular tourist attractions, such as certain places such as Avatar Secret Garden exist PenangClosed due to the pandemic.
What's more, when you arrive at your venue, don't be surprised to find that some stores have fixed quotas on the number of visitors allowed at any one time. So if you're going to a popular venue, be prepared to wait a while.
5. Choose lesser-known locations and destinations
Speaking of popular venues, with Malaysia's domestic tourism traffic now rapidly growing, expect to find a large holiday crowd in popular destinations such as Penang, Langkawi, Ipohand Genting Highlands.
If you want to visit Malaysia, but don't want to rub shoulders with large groups of tourists, we recommend traveling during the low season, usually between March and July (although Malaysia has a month of school holidays in June). Or, just visit on weekdays.
Alternatively, you can take this opportunity to discover lesser-known tourist gems in Malaysia. Sabah and SarawakFor example, it's an excellent destination with stunning natural landscapes, colorful heritage and delicious cuisine to satisfy any foodie's needs.You can also visit lesser known islands such as Mabul Island and Perhentian Island.
6. Most stores accept cashless transactions
like Singaporemany institutions in Malaysia now accept cashless transactions as the preferred payment method.
The most widely used form of cashless transactions in Malaysia is the Touch 'n Go eWallet service. You can use it in hawker centres, coffee shops and even some roadside stalls! Just download the app from the App Store and Google Play Store and top up your wallet. Other e-wallet payment methods such as GrabPay and AliPay are also available, but not widely used.
If you're shopping at a mall, you may only need to pay with a credit card through Visa payWave. So you no longer need to carry a lot of cash with you when traveling in Malaysia. Not only is it safer, but it is also more hygienic, given current social norms.
That's why, before you travel, consider investing in a good debit card, such as the DBS Visa Debit Card.
In addition to being a more convenient payment method, such a multi-currency card also allows you to earn 2% cash back on all foreign currency purchases, including online purchases!
Shopping with DBS Bank
7. Be wary of potential flight changes
This is something I have personally experienced. While travel has been picking up, outbound overseas traffic from Malaysia is still not what it used to be. As a result, your outbound flight from Malaysia may sometimes be rescheduled (or worse, cancelled) at the last minute because there are not enough passengers to fill the flight.
Because of this, it's best to make flexible travel arrangements during this time. If the unthinkable happens, choose a flight that allows you to change dates and a hotel that offers a free cancellation policy.
Another potential way to mitigate the impact of unexpected changes in travel plans is to purchase reliable travel insurance such as TravellerShield Plus. It offers compensation for trip cancellations and trip delays, making it easy to plan your vacation!
What if you test positive while traveling in Malaysia?
No matter how carefully we prepare, sometimes unfortunate things happen. To cut to the chase, here's what to expect if you test positive for COVID-19 while traveling in Malaysia.
The first thing you should do is notify your hotel concierge and update your MySejahtera with your COVID-19 status. If you have only mild to moderate symptoms, you will be asked to self-isolate in your hotel room for up to a week. Professional RTK-antigen testing will be performed on day 4. If you test negative by then, your isolation period ends.
On the other hand, if you start to experience more severe symptoms such as shortness of breath, you may be admitted to a medical facility for treatment. While Malaysians receive free medical care at government hospitals, foreigners may be referred to private medical facilities, where they must pay for medical care.
With TravellerShield Plus, you can have peace of mind on the go! In addition to comprehensive COVID-19 coverage, you can also enjoy coverage for common claims, such as medical expenses incurred overseas and when you return to Singapore. The program also covers other travel issues such as trip cancellations and loss or damage to personal property and luggage.
You can even add pre-existing disease benefits for conditions like asthma, diabetes, heart disease, and more.
understand more
There you have it: Seven Essential Tips for Traveling to Malaysia Every Traveler Needs to Know! All that's left to do now is to book these flights and start your epic adventure to our neighbors across the Causeway!
---
DBS Bank has it for you.
TravellerShield Plus is underwritten by Chubb Insurance Singapore Limited ("Chubb") and distributed by DBS Bank Ltd ("DBS"). This is not an obligation, deposit or guarantee of DBS Bank. This is not an insurance contract. Full details of the terms, conditions and exclusions of insurance are provided in the policy terms and will be sent to you after Anda accepts your application.
This policy is covered by the Policyholder Protection Scheme, administered by the Singapore Deposit Insurance Corporation ("SDIC"). Your policy is automatically covered and you do not need to take further action.For more information on the types of benefits covered by this plan and coverage, if applicable, please contact Chubb or visit General Insurance Association or SDIC website.