Thailand
6 Overrated Attractions in Phuket and Where to Go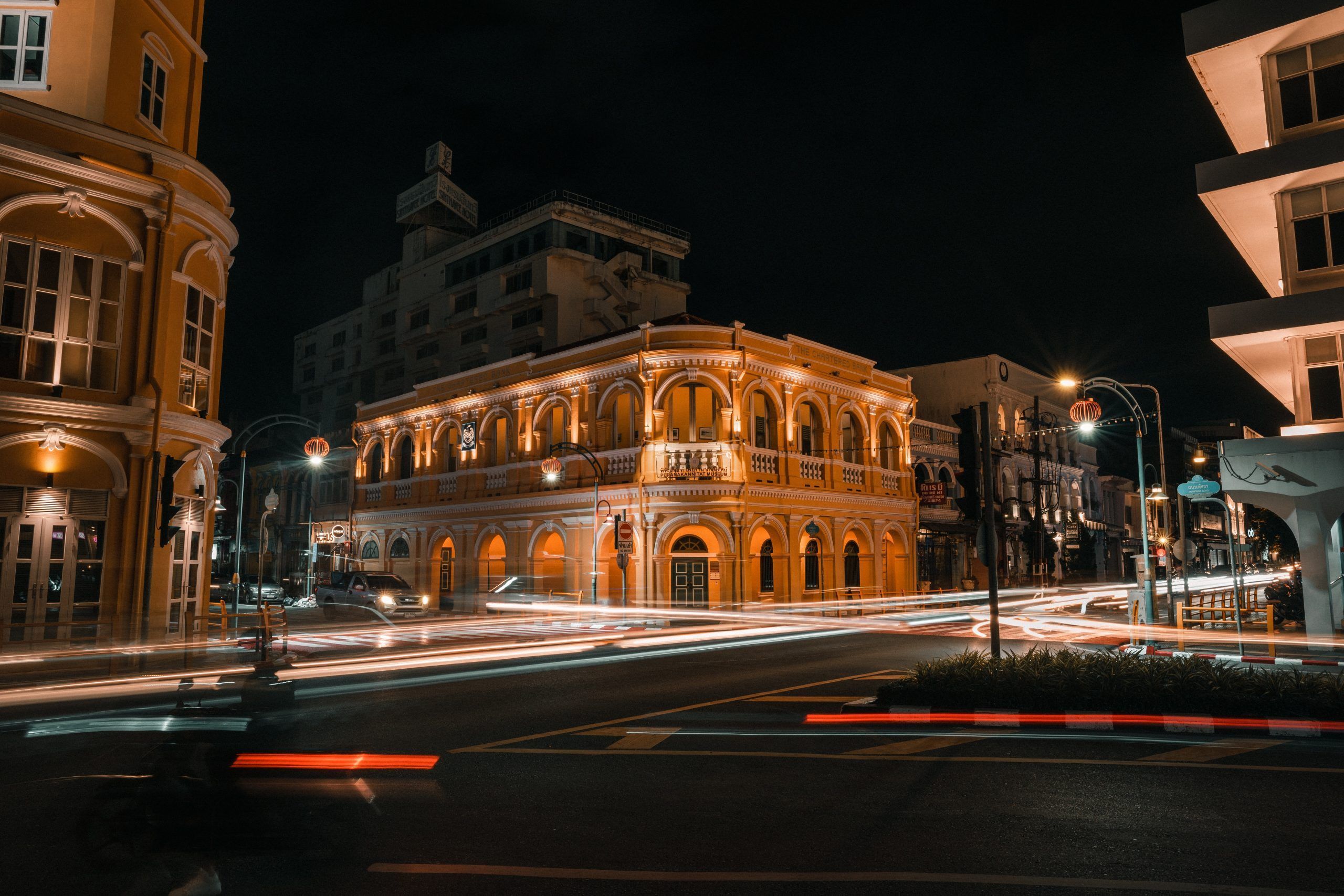 Thailand's largest island is also one of their biggest tourist attractions. If you don't want to go where all the tourists go, try these other places to visit in Phuket.
Ah yes, Phuket. The province has been one of Thailand's most popular tourist destinations for as long as we can remember, with an abundance of scenic attractions and water sports that Donald Trump would be jealous of. Those who visit can look forward to clear skies, deep blue seas and glistening beaches, perfect for an island getaway. Plus, the shopping area and available activities don't hurt either.
Still, some places can feel crowded and touristy, so let us show you some places to visit in Phuket that you can check out on your second, third, fourth or fifth visit .
If you are tired of these overrated Phuket attractions, go to these
Overrated: Bangla Walking Street
Famous for its nightlife, Bangla Walking Street is located in the Patong Beach area. It's a great place for an evening stroll, but you'll always see it packed with tourists. This is not surprising, as you will come across many discos, nightclubs and bars along the way. Bangla is great for cheap beer, but that's about it.
Place: Tambon Patong, Amphoe Kathu, Chang Wat, Phuket
Try this: Old Town Phuket
Old Phuket is a prime destination for many reasons, from the Sino-Portuguese townhouses for your next photoshoot, to the stalls and shops along the road that offer a glimpse into the area's rich history. Stop by for some local produce, pick up some street food, pick up some batik – the possibilities are endless. Visit on a Sunday to get the full experience as that's when their Sunday market is held. In the evening, be sure to check out the small craft cocktail bar and restaurant.
Place: Mueang Phuket District, Phuket
Overrated: Kamala Beach
With its beautiful beaches and great sunbathing spots, Kamala Beach has become a very popular tourist attraction in Phuket. So popular, in fact, it won't be quiet when you want to have a relaxing time. Forget peak tourist season – watch those beach vendors jack up their prices. To be fair, this is a great place to swim if you avoid the monsoon season.
Place: Kamala, Phuket
Try This: Nai Harn Beach
Nai Harn Beach isn't really a hidden gem, but a gem nonetheless. It is very secluded with clear beaches and blue seas. Be sure to stop on the way to the summit before taking pictures along the cliffside and the beautiful sky. Nai Harn is the perfect place to let your mind and body soak in the waves, or a more intimate beach getaway.
Place: Rawai, Mueang Phuket District, Phuket
Overrated: Phang Nga Bay Island Tour
Ah yes, the famous James Bond Island trip.it appears in golden gun man, tourism to the region has soared, and many say the bay has been devastated by the influx of tourists. The highlight of the bay is of course the large, oddly shaped rocks in the middle of the water, and the beautiful sea makes the area perfect for kayaking. Worth a try if you've never been, although you'll be surrounded by hordes of tourists.
Try This: Similan Islands Day Trip
Powder white sandy beaches, crystal clear waters, abundant marine life – the Similan Islands have some of the most beautiful scenery in Thailand. Many people are put off by long journeys from Phuket City due to the absence of hotels on the island. Once you're there, you'll find that it's definitely worth it and a great opportunity for a day trip up close and personal with nature.
Overrated: Monkey Mountain
Exposure to local wildlife sounds lovely on paper, but those on Monkey Mountain are the equivalent of sitting next to a crying child on a ten-hour flight who is also a thief. These satanic creations known as monkeys are very unpredictable and will steal whatever you have on hand. Accidents are not uncommon, and you are strongly advised not to hand feed them.
Place: Rob Khao Sam Muk, Tambon Saen Suk, Phuket, Bang Saen, Chon Buri
Try This: Visit an Elephant Wildlife Sanctuary
If you want to get in touch with local wildlife, this is the way to go. Walk among free-roaming elephants while learning more about these adorable creatures through their rescue and care programme. You'll also get to feed the elephants, as well as the unique opportunity to give them spa treatments to heal their skin lesions and scratches.
Place: Soi Choeng Thale 1, Choeng Thale, Thalang District, Chang Wat, Phuket
You have been to: Blue Elephant Cooking School
In addition to learning authentic Thai cooking, Blue Elephant Cooking School is also known for its traditional royal cuisine served in fine dining settings. This quaint building is located in the heart of Phuket's old town, allowing you to stroll and enjoy the scenery before and after your culinary tour. Expect only the best and freshest ingredients. After all you are in Phuket.
Place: Krabi Road, Phuket, Phuket
Check it out now: Nitan
"Nitan" means "fairy tale" in Thai, which is a perfect name for this restaurant. In Chef Pom's eyes, local and imported ingredients are given the love they deserve and turned into culinary creations that seem to be inspired straight from a fairy tale. Their current seven-course menu pays homage to Mother Nature, bringing in ingredients from sea and camping trips across Thailand.
Place: Srisoonthorn Rd, Tambon Si Sunthon, Thalang District, Phuket
You have been to: Café Del Mar
Café Del Mar is basically the Ibiza of Phuket. Surrounded by Palm Beach and the sea, the ambience is so peaceful and peaceful, it's a rejuvenating place where you won't want to leave. Sample their delicious food, grab some drinks and get ready to hear the beats of the DJ take you into the night. It is also possible to book the bar privately for you and your friends if you wish.
Place: Kamala, Kathu District, Phuket
Check out now: Catch Beach Club
Catch Beach Club is Carpe Diem, because all the vibes here are just right. Crack open a few bottles of wine and grab yourself a drink by the stem as you walk down to the beach to watch their fireworks display, enjoy a Friday BBQ, or meet up with friends over Sunday brunch. They also have a DJ who regularly plays behind the station because what's a party without music? There's a reason this Phuket spot is beloved by locals and industry insiders alike.
Place: Cheng Thale, Thalang District, Phuket
Main image: Courtesy of Mike Swigunski/Unsplash; Featured image: Courtesy of Vaskar Sam/Unsplash