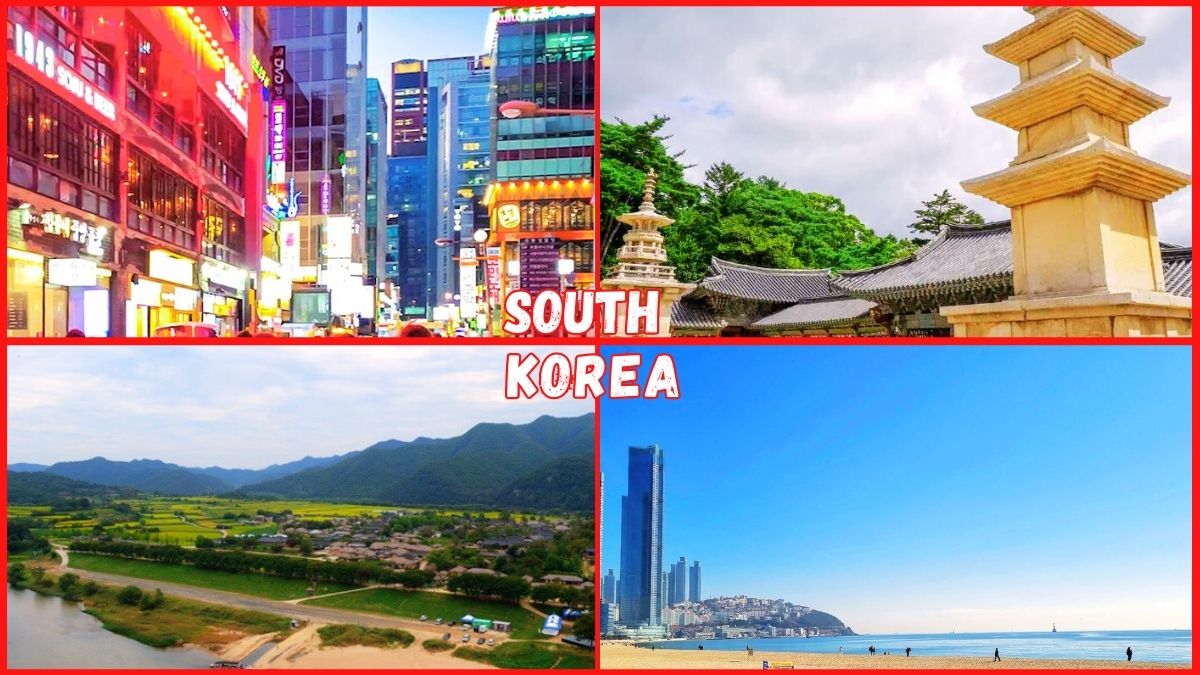 New Delhi: Are you looking for an unforgettable holiday experience this year?
Look no further than South Korea, a fascinating country that blends ancient traditions with modern wonders. With its diverse landscapes, rich cultural heritage, delicious cuisine and warm hospitality, this country welcomes travelers from all over the world on an unforgettable journey.
Join us as we guide you through five remarkable destinations that every tourist should have on their itinerary when visiting this fascinating country.
1. Seoul – the vibrant capital
To start your trip to South Korea, start by immersing yourself in the vibrant capital city of Seoul.
Explore the majestic Gyeongbokgung Palace, an architectural masterpiece that began in 1395. As you stroll through the palace's opulent halls and vast courtyards, you're sure to step back in time and experience the grandeur and elegance of the Joseon Dynasty.
Next, for a deeper dive into the city's culture, head to the charming Insadong neighborhood. This famous area is a haven of traditional culture, with numerous art galleries, antique shops and traditional teahouses.
As night falls, Seoul's nightlife begins to buzz. Depending on your taste, you can find trendy bars, clubs or live music venues. Immerse yourself in the mesmerizing beats of K-pop, or savor the sounds of Korean traditional music and experience the vibrant nightlife pulsating through the city's veins.
2. Busan – coastal charm and festive cheer
Located on the southeast coast, Busan is a charming city known for its stunning beaches, bustling fish market and vibrant festivals. There is a famous beach here called Haeundae Beach where you can dive into the crystal clear waters and snorkel. You can also soak up the lively atmosphere of Jagalchi Fish Market, sample fresh seafood and experience the vibrant local fishing culture.
Don't miss a visit to Gamcheon Cultural Village, often referred to as "Busan's Machu Picchu" for its vibrant colors and artistic murals.
3. Jeju Island – a paradise of nature
You can spend a few days vacation on a trip to Jeju Island, a natural wonderland often referred to as "Korea's Hawaii". This volcanic island captivates tourists with its stunning scenery and pristine beaches. Explore the dramatic craters and lava tubes at Seongsan Ilchulbong Peak, a UNESCO World Heritage Site.
Explore the fascinating subterranean world of Manjangku, and marvel at the beauty of Jeju Island's breathtaking waterfalls, including Cheonjeyeon Waterfall and Jeongbang Waterfall. Take a leisurely walk along Jeju Olle's picturesque coastal trails and admire the peaceful beauty of the island.
4. Gyeongju – Eternal Treasure
As the former capital of the ancient Silla Kingdom, this fascinating destination proudly displays its rich cultural heritage, inviting visitors to embark on a journey through history. Gyeongju is steeped in history and filled with architectural marvels that offer a glimpse into a bygone era.
One of the must-see attractions in Gyeongju is the famous Bulguksa Temple, a true masterpiece of ancient architecture. This UNESCO World Heritage site is adorned with intricate carvings and majestic pagodas that will give you a sense of tranquility as you explore the grounds.
Another fascinating attraction in Gyeongju is the Royal Tombs Park, a sanctuary of ancient tombs. These majestic tombs, like green hills, hold the stories of kings and nobles through the centuries. A stroll through the park marvels at the scale and grandeur of these resting places, offering a glimpse into the royal traditions of the Silla Kingdom.
5. Anton – A Glimpse of Tradition
This charming city has a well-preserved heritage, inviting visitors to immerse themselves in a bygone era and embrace the rich local culture. One of the highlights of Andong City is the Hahoe Folk Village, which is listed by UNESCO as a site of great cultural significance. Visitors can explore a series of meticulously maintained traditional houses, providing a vivid understanding of ancient Korean architecture and way of life. In addition, the village displays fascinating traditional mask dance performances, which captivate the audience with their bright colors and rhythmic movements.
To truly get a taste of the best of Andong, sampling the city's traditional cuisine is an absolute must. Delicious dishes like Jjimdak, a mouth-watering braised chicken seasoned with a harmonious blend of soy sauce and spices, offer a tantalizing local twist. Another delicacy is Heotjesabap, which is a delicious combination of black beans and rice with a variety of seasoned vegetables and meats. These culinary creations not only satisfy the taste buds, but also give people a deeper understanding of Andong's cultural heritage.
Whether you're looking for bustling city life, coastal charm, natural wonders, or a glimpse into the country's rich history, the five must-see destinations above will capture your heart and leave you with treasured memories to last a lifetime. Plan your trip to this fascinating country and prepare to be mesmerized by the seamless blend of old and new as Korea reveals its allure to the world!