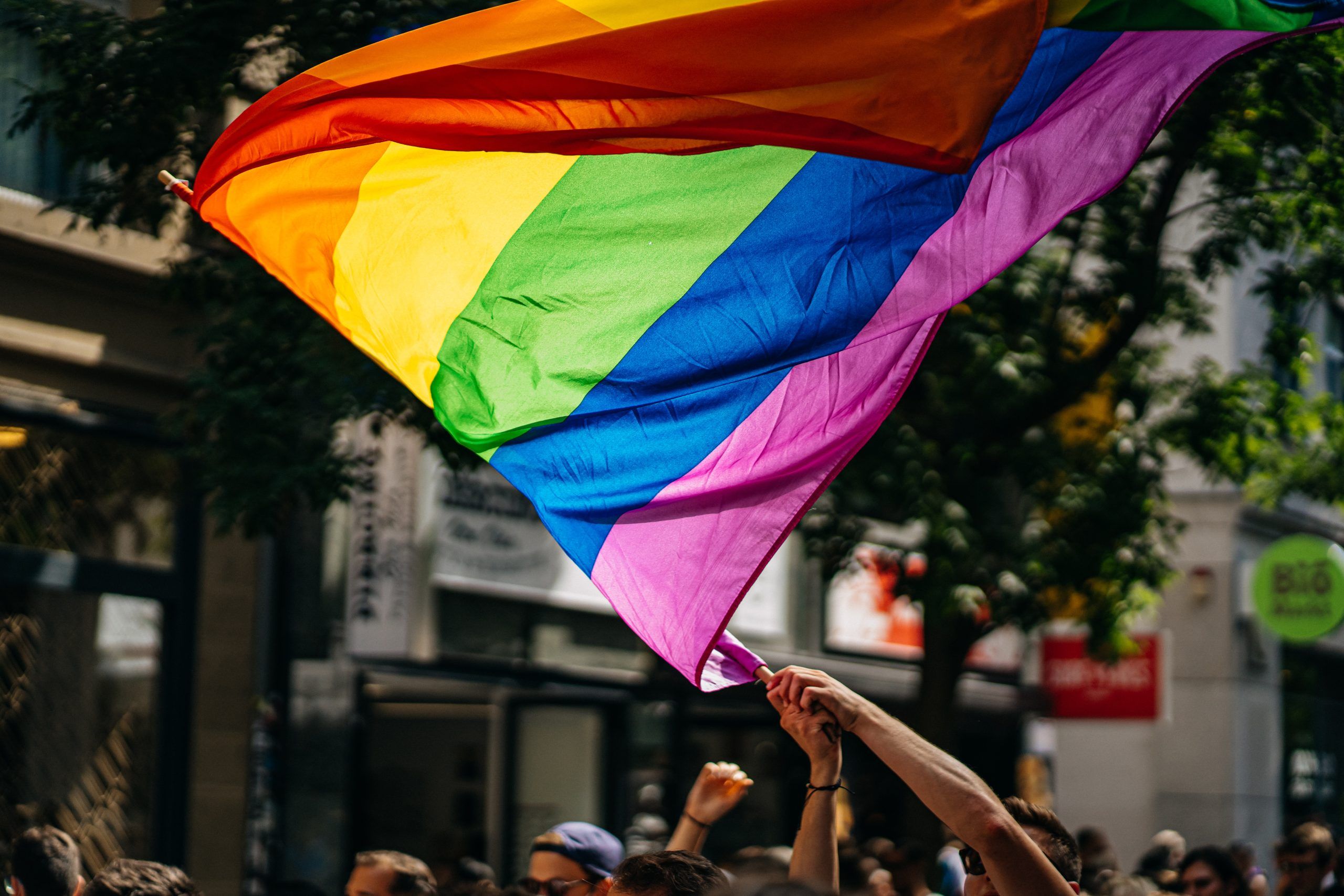 Here comes June, and gays have reached their heyday. We're just here to have fun and celebrate our pride without knowing what it's like to have equal rights. Below are the Pride events celebrated around the world.
Whether members or allies of the LGBTQ+ community, people from all over the world attend events throughout June to show their support for gay rights. But before you explore the various Pride events scheduled for this year, take a look at what this month is all about.
(Hero and featured image credit: Raphael Renter/Unsplash)
LGBTQ+ Pride Month: A Brief History and Relevance
Pride Month dates back to June 1969, when the New York Police Department (NYPD) conducted a series of spontaneous raids on the Stonewall Inn, a gay bar in Greenwich Village near Manhattan. It advances the struggle for LGBTQ+ rights in the US as members of the community fight against discrimination. Soon, African-American and Latino trans activists took to the streets to condemn police brutality based on sexual orientation.
Often referred to as the Stonewall riots, it became a major milestone in the timeline of LGBTQ+ causes. Activist Craig Schoonmaker coined the term "pride" on the first anniversary of the riots. He opened up about this in a 2015 podcast with Allusionist, saying, "I coined the word 'pride' for gay pride… (My) first thought was 'gay power.' I don't like That, so gay pride was brought up. People in the world had little chance of having power. Back then people didn't have power; even now, we only have some. But anyone can be proud of themselves and it makes them happier as a human being , and spark a movement that could bring about change."
What started in the United States quickly spread throughout the world. As a result, June began to be recognized as a cornerstone of the queer movement.
Best Pride Events to Attend This Year
Here are some of the key Pride events taking place around the world in June 2023. If you're interested in visiting these fun and playful extravaganzas, read on to find all the details you need to know – all for a good cause!
Disneyland Paris Pride
date: June 17
Place: Walt Disney Studios, France
Main Attractions: Vibrant and extravagant, Disney puts on a spectacular show every year for the queer community and its supporters! Be a part of this colorful adventure, which includes a parade of Disney characters, live performances and exciting parties that last until the early hours of the morning.
An impressive line-up of artists will delight attendees of this iconic event. Some of the biggest names performing this year include Callum Scott, Jennifer, Christopher William and Bianca Costa.
buy tickets here
london pride
date: July 1
Place: hyde park corner
Main Attractions: Britain's largest pride parade is expected to see more than 30,000 people this year. The extravaganza will start at Hyde Park Corner, travel to Piccadilly and culminate in Whitehall Square. With spectacular performances and unmissable floats, this dynamic event is truly iconic.
pick up tickets here
Thailand Asian Circuit Festival
date: June 23-25
Place: pattaya
Main Attractions: One of Asia's biggest Pride events, the queer extravaganza is known for turning its massive water park into multiple pool parties. The Thailand event is filled with high-quality audio-visual productions and a colorful line-up of DJs.
pick up tickets here
vienna pride
date: June 1-18
Place: Vienna, various locations
Main Attractions: From guided museum tours to pool and beach parties, this calendar of Pride events is full of fun things to do. The Pride Run Vienna, scheduled for June 3, is the highlight of the festival. Other highlights include the Pride DJ cocktail party at the 25hours Hotel on June 12th and the Pride Sun Downer cocktail party in Meliá Vienna from June 13th to 16th.
There will also be informative workshops and presentations for LGBTQ+ community members and allies.
pick up tickets here
san francisco pride
date: June 24-25
Place: San Francisco, various locations
Main Attractions: The iconic Gay Parade is the centerpiece of the month-long event, taking place in the Bay Area on June 26. However, several other projects are also lined up across the city. The long-awaited Asian Art Museum VIP Party and the official SG After Party are endless.
pick up tickets here
pride of new york city
date: June 17-25
Place: Brooklyn Army Terminal
Main Attractions: Be a part of history with the Legendary Pride Parade and accompanying events on June 17th. NYC Pride 2023 featured none other than seven-time Grammy Award-winning singer Christina Aguilera. She will perform at the annual LGBTQ+ Ball.
Additionally, a fundraiser will be held at Brooklyn Army Terminal on June 25th.
pick up tickets here
Pink Dot 15 Singapore
date: June 24
Place: Hong Lim Park
Main Attractions: Featuring talks and performances, the event is a platform for the local LGBTQ+ community to raise awareness and express themselves. Following the historic repeal of Section 377A in December 2022, Singapore's annual LGBTQ+ Rally and Pride celebration will focus on raising awareness and spreading dialogue about social and legal definitions of family in the Lion City.
pick up tickets here
RELATED: Orbitz is creating tools to help LGBTQIA+ travelers see the world
bangkok pride
date: June 4
Place: Intersection with Pathum to CentralWorld Square
Main Attractions: The grand event will feature six marches under the program Beyond Gender: Overcoming Inequality. The event will fly the longest Pride flag in Thailand and the parade will feature six different themes, namely Gender X, My Body My Choice, Family of Choice and Same-Sex Marriage, Peace and Planet, Equal Health Rights and I am at Home. Live performances of different musical genres as well as local Thai music Mor Lam will be one of the main highlights of the parade.
Metro Manila Pride
date: June 24
Place: makati city
Main Attractions: Southeast Asia's largest gay parade was launched in 1994. There is an influx of thousands of people from the community and allies every year. This time is no exception.
pick up tickets here
This article originally appeared on Travel+Leisure.