South Korea
10 Places in Korea Rich in Culture and Heritage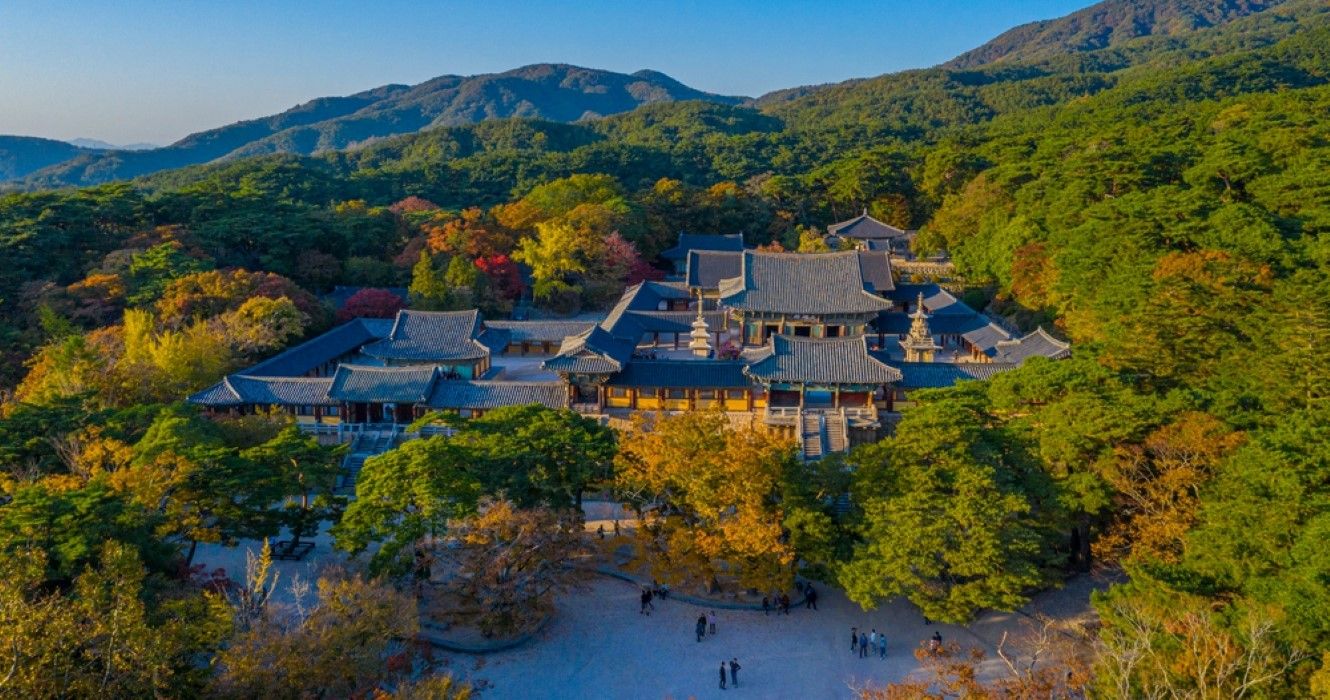 From natural beauty and Buddhist temples to its most famous cities, South Korea has something for every traveler. Specifically, South Korea is an excellent destination for history buffs! This land of morning calm has a storied history spanning thousands of years, which you can easily discover by visiting historic sites. When visiting Korea, tourists can explore these places with rich culture and heritage!
10
Changdeok Palace
Also known as Changdeokgung or Changdeokgung, this stunning site is located in the Jongno district of Seoul. This ancient palace was built in the 15th century under the command of King Taejong, where visitors can relive the splendor of the Joseon Dynasty. The palace complex is a UNESCO World Heritage Site and contains historic mansions and residences. focus in principle. That is to say, there is a palace in the south and a garden in the back.
Why history buffs will love it: Throughout history, many landscape projects and buildings in Korea have drawn inspiration from Changdeokgung.
address: Guannong-dong, Jongno-gu, Seoul, South Korea
9
Busan Gamcheon Cultural Village
Taking the train to Busan, South Korea's unsung hero? History buffs should not miss the opportunity to visit Gamcheon Culture Village in Busan. Here, a UNESCO World Heritage Site, visitors will not only see a network of colorful buildings. Although the cultural village has the nickname "Korea's Machu Picchu," it was home to refugees during the Korean War. While learning about the history of the village, don't forget to admire the public art of this stunning tourist attraction!
Why history buffs will love it: This popular attraction is more than just a place to admire local public art. Here, history buffs will learn that it was home to many of South Korea's impoverished population in the early 20th century, as well as a refuge for refugees from the Korean War.
address: 200 Gamnae 1(il)-ro, Saha-gu, Busan, South Korea
8
Hwaseong
Suwon Hwaseong Fortress is a unique UNESCO World Heritage Site just 30 minutes from Seoul! Spend a few hours exploring a historic walled fortress that is central to Korean history. Hwaseong was built in 1796 under the command of King Jeongjo. The site is equipped with four gates, command posts, beacon towers, observation towers, fortified bastion walls, archery range and other facilities, making for an impressive fortified site.
Why history buffs will love it: This is the last walled fortress in Korea!
address: 320-2, Yeonghwa-dong, Changan-gu, Suwon-si, Gyeonggi-do
7
Bulguksa Temple
Built in the fifth timeline, Bulguksa Temple in Korea is a Buddhist temple built during the time when Buddhism was accepted by the Silla Dynasty of King Beheung. In addition to a storied history spanning more than 1,400 years, this UNESCO World Heritage Site is home to numerous natural and cultural assets. Visitors can admire the stunning layout of the Guanyin Temple, the shrine dedicated to Avalokitesvara, or admire the intricate Duobao Pagoda.
Why history buffs will love it: Bulguksa Temple has about 1,400 years of history worth exploring!
address: 15-1, Jinhyeon-dong, Gyeongju, Gyeongsangbuk-do
RELATED: A Vintage Lover's Guide to Seoul, South Korea
6
Hainsa Temple
Haeinsa Temple is a walking time capsule with artwork and historic architecture dating back to the 15th century. Besides being an impressive temple complex, this stunning site is also home to the Tripitaka, a centuries-old Buddhist classic. Despite their age, these ancient texts are still well preserved and have not been damaged in any way!
5
Tianma Chong
Compared with the beautiful temples and historic villages in South Korea, the entrance of Cheonma-dong looks rather inconspicuous. However, this 5th-century tomb is a relic from the Silla period in Korea. Also known as tomb number. No. 155 is also known as the "Tianma Tomb", and history buffs can admire the Silla Golden Crown unearthed here. Consisting of three parts, this stunning national treasure is made of gold sheets and is adorned with intricate works and symbols vital to Korean shamanism. Other treasures can also be admired here, such as the luxurious gold Silla hat.
Why history buffs will love it: In addition to admiring some of Korea's most intricate national treasures, visitors can also learn about the famous painting found in this tomb: an eight-legged white horse with wings under its feet!
Most popular attractions: 14 Gyerim-ro, Gyeongju, 780-080, South Korea
4
Cheomseongdae Observation Deck
The stars aren't just adored by 21st century stargazers. Gyeongju Cheomseongdae is one of the oldest observatories in the world, built in the 7th century AD. In its heyday, one could ascend its structure via a ladder and observe the sky. Today, it is one of Korea's National Treasures, located close to Pinkwood-ri and Jirim Forest.
Why history buffs will love it: Stop to admire one of the oldest observatories in Asia, with its stone structure still standing centuries later.
address: 839-1, Inwang-dong, Gyeongju, Gyeongsangbuk-do
RELATED: 10 Reasons South Korea is Good for Girls Travel
3
Stone Buddha Temple
Stone Buddha Temple is a little-known temple in Busan, but it is worth a visit for tourists who love history and pursue nature. Although the journey to Shifo Temple is a bit long, persistent and curious travelers will not be disappointed. The temples will inspire an inner journey as they feature stunning Buddha sculptures made entirely of rock. The view of the temple is also nice!
Why history buffs will love it: Love history and hiking? This historic Busan temple can be reached by hiking up a small hill via the Geumgang Park Cable Car.
address: 143-79 Mandeokgogae-gil, Buk-gu, Busan South Korea
2
Jogye Temple
Located in the heart of Seoul, Jogyesa Temple is one of the most important Buddhist temples in the country. Located near Insadong, this temple is a shining symbol of Korean Buddhism. Tourists can explore this peaceful land, admiring the beautiful Buddha statues and other landmarks such as the 500-year-old Baisong Temple or Daxiongjeon.
Why history buffs will love it: Explore and explore this temple that played a key role in the country's Buddhist movement.
address: 55 Ujeongguk-ro, Jongno-gu, Seoul, Korea
1
Bongeunsa Temple
Seoul isn't just about busy streets and towering buildings. Bongeunsa Temple is located in the bustling city. History buffs and peace seekers alike can explore this stunning Buddhist temple, which dates back to the 8th century. Visitors can visit the library, built in the mid-19th century, while admiring its giant statue of Maitreya, the future Buddha.
Why history buffs will love it: When history buffs visit Seoul, they can discover some local history at Bongeunsa Temple, which survived centuries despite being damaged in the Korean War.
address: 73 Samseong-dong, Gangnam-gu, Seoul 135-090 South Korea