Malaysia
シャングリ・ラ 東京、中秋節に向けて「月餅」2種が今年も8月1日より登場|シャングリ・ラ 東京のプレスリリース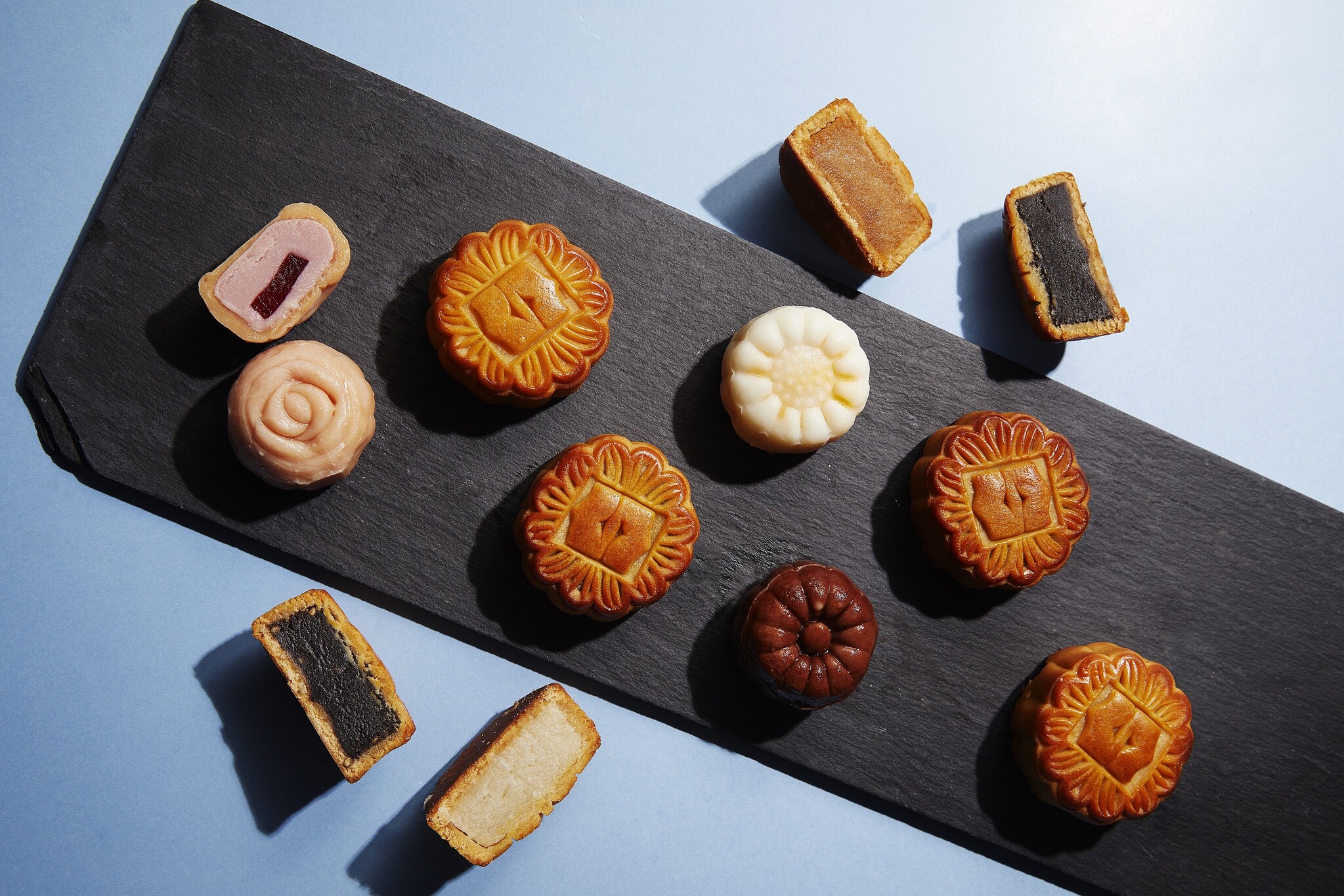 Mooncake Hero
Shangri-La Hotel, Tokyo (Address: Marunouchi, Chiyoda-ku, Tokyo, General Manager: Matthias Sutter) welcomes guests with wholehearted love and will prepare for the Mid-Autumn Festival on Friday, September 29. The familiar "moon cake" and "snow skin moon cake" will start on August 1 (Tuesday).
Made only during the Mid-Autumn Festival, these mooncakes look like a full moon shining brightly in the quiet dark night sky. 2 each of 4 flavors unique to Asia will be sold as a set of 8. In addition to standard tastes of the Japanese such as "adzuki bean" characterized by the rich flavor of bean paste, and "sesame" with rich sesame aroma and rich taste, wrapped in a sweet aroma and light taste, you can also enjoy two oriental flavors: The smooth "Lotus Paste Bean Paste" and the refreshing and crispy "Coconut" are available.
In Singapore, Hong Kong and other countries that celebrate the Mid-Autumn Festival, eating raw snowy mooncakes has become popular in recent years. It's a modern take on mooncakes filled with chocolate bean paste, encased in a soft, chewy rice flour dough. You can enjoy different textures depending on the temperature.
"Raspberry Rose" contains ruby ​​chocolate rubbed with red bean paste and rose-flavored jelly, which has a floral aroma and aftertaste; "Chocolate Brandy" tastes ripe with rich brandy. There are 3 flavors of snow skin mooncakes, 2 sets each, 6 pieces in total.
This year, how about celebrating the ancient Asian tradition of Mid-Autumn Festival with your family and friends looking up at the full moon in autumn?
■overview
"moon cake"
Price: 6,000 yen (tax included)
Type: 4 kinds, 2 pieces for each type, 8 pieces/set
Shipping: From September, it will be delivered via Coolpad or in-store.
"Ice Skin Mooncake"
Price: 7,000 yen (tax included)
Type: 3 types, 2 each, 6 pieces/set in total
Delivery: Frozen flights only
Snow Skin Mooncake
Period: Tuesday, August 1, 2023 to Friday, September 29, 2023
Business hours: weekdays 11:30-18:30 / weekends and holidays 10:30-18:30
Location: 1st Floor, Shangri-La Boutique Hotel
Or online boutique https://boutique.shangri-la.jp/
Reservations/Inquiries: Phone 03-6739-7888 / Email: tokyo@shangri-la.com
Press Release URL
https://prtimes.jp/a/?f=d21498-18-29ebacfc8658de6f4c24e97f4483c509.pdf
* Due to limited quantity, it will be subject to availability regardless of the sale period.
*Shipping fee will be charged separately.
* Displayed contents and prices are subject to change without notice depending on the purchase situation.
※The picture is an image.
###
More about Shangri-La Hotel, Tokyo
Opened on March 2, 2009, Shangri-La Hotel, Tokyo is the first Shangri-La branded hotel in Japan. It occupies the top 11 floors of the main building of the Marunouchi Trust Tower, a 37-story mixed-use building adjacent to Tokyo Station. The hotel has a total of 200 rooms, and has two restaurants, the Italian restaurant "Piacere" and the Japanese restaurant "Nadaman", as well as the lounge and bar "The Lobby Lounge". Chi Spa features five treatment rooms and the largest spa suite in Tokyo, offering healing therapies from ancient Asia.
Shangri-La Hotel, Tokyo has been awarded a five-star hotel category by Forbes Travel Guide, the world's leading travel guide, and has been rated as a first-class hotel for six consecutive years from 2018 to 2023. No. 1 in Japan at Travelers' Choice Awards 2019 Voted No. 8 in Japan by consultants in Travelers' Choice Best of 2020. In 2019, ranked 2nd among the top 10 hotels in Tokyo and 4th among the top 10 hotels in Japan by the travel magazine "Travel and Leisure" for the wealthy in the United States and "Condé Nast Traveler", a travel magazine published by major American publisher Condé Nast 2021 Year.
For more information on Shangri-La Hotel, Tokyo, please visit https://www.shangri-la.com/jp/tokyo/shangrila/.
About Shangri-La Hotels and Resorts
As the flagship brand of Shangri-La Group, "Shangri-La Hotels and Resorts" wholeheartedly welcomes guests from all over the world with the unique Asian hospitality of the brand.
Through nature-inspired design, enticing culinary and cultural experiences, and sincere and caring service, guests can discover their own "Shangri-La moments" during their stay. Currently has more than 100 luxury hotels and resorts in Australia, Canada, China, Hong Kong, Taiwan, Fiji, France, India, Indonesia, Japan, Malaysia, Mauritius, Mongolia, Myanmar, Philippines, Singapore, Sri Lanka, Oman, Thailand and Turkey. , the United Arab Emirates and the United Kingdom. The award-winning loyalty program "Golden Circle" has been revamped and will launch "Shangri-La Circle" in April 2022. Coveted travel and lifestyle services connect all Shangri-La brands, hotels and restaurants. As the curator of enriching life, Circle of Shangri-La guides guests through their own Shangri-La experience through curated travel and lifestyle offers, enticing rewards and unparalleled Asian hospitality. To register or learn more, visit https://www.shangri-la.com/shangrilacircle/.
For more information on Shangri-La Hotels and Resorts, please visit https://www.shangri-la.com/jp.