Singapore
【Swiss Hotel Nankai Osaka】Cocktail competition "Dilmah Tea Mixology Shake Off" hosted by Sri Lankan tea brand Dilmah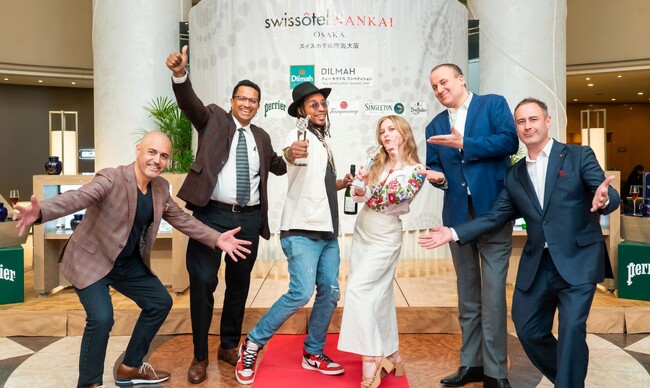 (Swiss Hotel Nankai Osaka)
-Two award-winning cocktails will be served at "Bar 36" on the 36th floor of the hotel-
OSAKA, Japan — Swiss Hotel Nankai Osaka (Location: Chuo-ku, Osaka, General Manager: Shane Edwards), with its roots in Switzerland, is part of an initiative to commemorate a partnership with Sri Lankan tea brand Dilmah. On April 27, 2023 (Thursday), "Dilmah Tea Mixology Shake Off" using Dilmah's best Ceylon tea will be held at the hotel's 6F lobby atrium.
Dilma CEO Dilhan C. Fernando, "THE WORLD's 50 BEST BARS" Japan Council Member Nicholas Coldicott served as judges along with our Hotel General Manager Shane Edwards and newcomers active in the Osaka bar scene. A total of 15 bartenders and bartenders, ranging from new professionals to professionals, divided into amateur stages and professional stages, the ultimate series of five Dilmah teas "Teapot Series" (Emerald, Gunpowder, Green Tea/Somerset Estate/Single An The original uses Estate Earl Gray / Chamomile Flower / Riruhena Estate cocktail).
Professional stage winner Deuce Griggs (bar & lounge "Subterra"/"Shinsekai") and amateur stage winner Sofiia Kossakovska (Swisshotel Nankai Osaka "Bar 36″/"Deep Roots & Cognac") were selected.
The winning cocktail "Deep Roots & Cognac" in the amateur category of this cocktail competition and the cocktail "Namba Nights" presented by hotel bartender Sebastian Viguera will be served at "Bar 36" on the 36th floor of the hotel. hotel. Increase.
Enjoy a blissful time with sake while looking at the night view of Osaka.
◆ Summary of "Dilmah Tea Mixology Shake Off"
Reminder date: April 27, 2023 (Wood)
Venue: Lobby Lounge, 6F, Swissotel Nankai Osaka
Time: amateur stage 13:00-15:00 / professional stage 15:00-17:00
Sponsors: ALL Accor Live Limitless, World's 50 Best Bars, Perrier, Termon, Tanqueray,
Singleton, Don Julio
◆ Award-winning works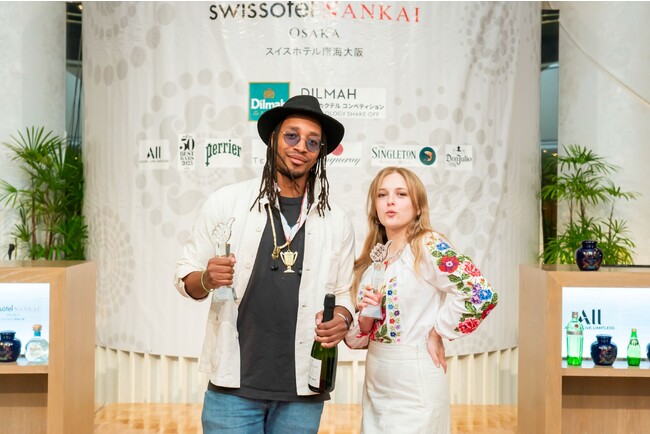 <專業舞台>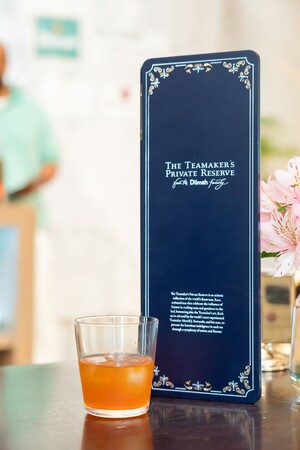 1st Deuce Griggs / Bar & Lounge "Subterra"
"New World"
2nd place Shinnosuke Ueda / Akashic Records
No. 3 Sebastian Viguela / Swissotel Nankai Osaka "Bar 36"
Sustainability Award Keisuke Nakaichi / BAR Shiki
<業餘階段>
No. 1 Sofiia Kossakovska / Swissotel Nankai Osaka "Bar 36"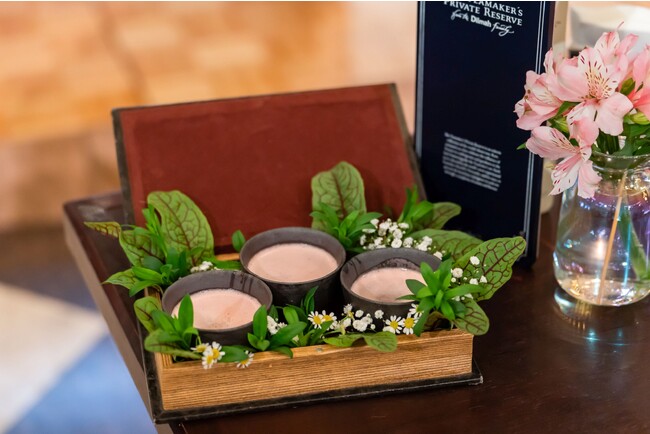 "Deep Roots Cognac"
2nd Place Erik Chen / Cafe LA
3rd Mr. Patrick Bradley / W Station
◆ "Bar 36" Dilmati Cocktail Details
・Namba Night2,000 yen
Smooth and rich Zacapa 23 rum with chai spices, Dilmah's Ceylon tea with milk for creaminess, homemade ginger syrup for sweetness and lime juice for tartness.
・Deep Roots & Cognac2,000 yen
A cocktail that combines the sweetness of acacia honey syrup with the tartness of fresh lime and chamomile-scented Hennessy VS. It tastes as deep as the rich soil of Sophia's native Ukraine.
About "Bar 36"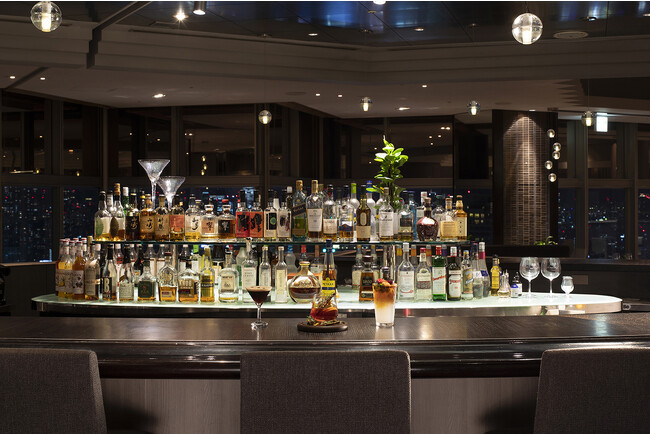 Signature column in center of Form 36. In the center of Namba, a beautifully curved counter creates a relaxing space. Escape the hustle and bustle of the city with original cocktails and light bites concocted by creative mixologists. Let the time pass by while you relax and listen to live music. Whether it is a drink to soothe the tiredness of work, or a chat with friends after a long time, special drinks will draw a perfect end to the day.
[Business hours]Monday-Sunday 17:00-midnight
(Official site) https://swissotelnankaiosaka.com/ja/restaurants-and-bars/bar36/
More about Swissotel Nankai Osaka
Swissotel Nankai Osaka is part of Swissôtel Hotels & Resorts. We are located in Osaka's most dynamic "Minami Ward", a hub of business, culture, shopping, gourmet food, fashion and entertainment, offering unparalleled convenience. As a luxurious city gateway, it is the only hotel in Osaka directly connected to Kansai International Airport and railways. It is located directly above Namba Station, a transportation hub in Osaka, with easy access to historic Kyoto, world heritage ancient capital Nara, and the international port city of Kobe. It is equipped with various facilities such as 6 restaurants and bars, fitness center and spa. The hotel has won many honors such as "TripAdvisor Excellence Award", "World Luxury Hotel Award", "World Travel Award" and the American wine magazine "Wine Spectator" wine list award. For reservations and inquiries, please call 06-6646-1111, visit our website (www.swissotelnankaiosaka.com/ja), or contact your local travel agency.
About Swissotel
Swissôtel Hotels & Resorts is a world-renowned Swiss brand for a fresh and revitalized feeling in the Alps in the tradition of Swiss hospitality. It is known for its modern, intelligent design, superior craftsmanship and commitment to sustainability. We provide a relaxing moment for global travelers to discover the true joy of life and experience "Living Well". Founded in 1980, the Swissôtel brand currently has more than 30 hotels worldwide. These include flagship properties such as Swissotel The Bosphorus Istanbul, Swissotel The Stamford Singapore and Swissotel Moscow Krasnyholmy. Swissôtel, a member of AccorHotels, the world's leading travel and lifestyle group, offers hospitality through more than 5,000 hotels, resorts and residences in 110 countries around the world. swissotel.com | all.accor.com | group.accor.com
Company press release details (2023/05/23-14:16)